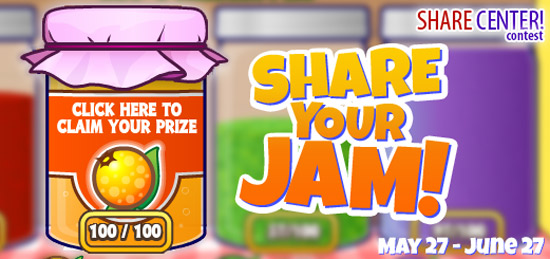 Wow! Thank you for sharing so many full Jam Jars in our 'Share Your Jam' Share Center Contest! You've been busy!
Now we are please to announce the randomly selected winners in our draw. The following winners will each receive a Moonberry Car:
johnnycake1
inkblot
bettyboopmeg
august528
prettypikachu
ryan112211
mtigger401
11foxy
surelyis
gunnyduck
Winners, look for a message at the email address associated with your GanzWorld account by end of day, June 28, 2017.