Hello Webkinz Newz readers, Ella McWoof here with a special report! During the summer you voted for the Freaky Forest theme to be this year's Halloween room theme. I've posted all the concepts drawings and final designs for these items and today I'm here with the final names of each item! Take a look, there might be one that was based on your name suggestion: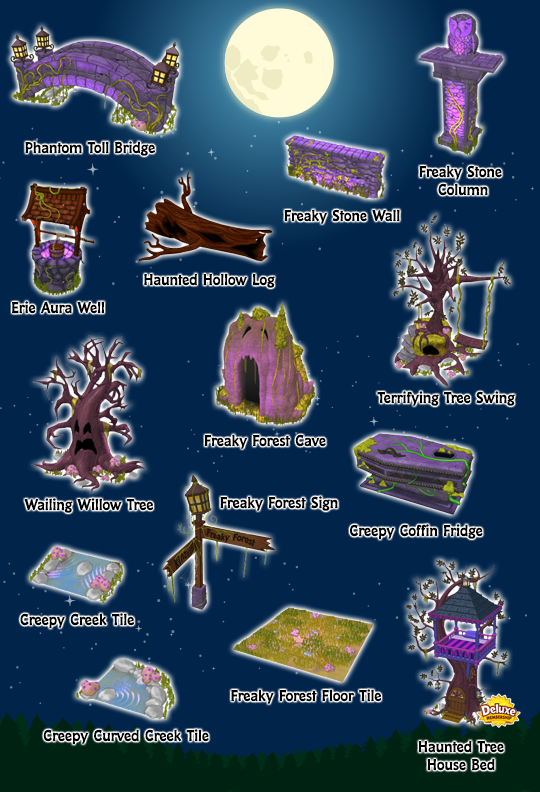 Remember, these items will be on sale at the W-Shop from October 1st – 31st. Do you have a favorite? Please leave your comments below.
This has been Ella McWoof reporting for Webkinz Newz!