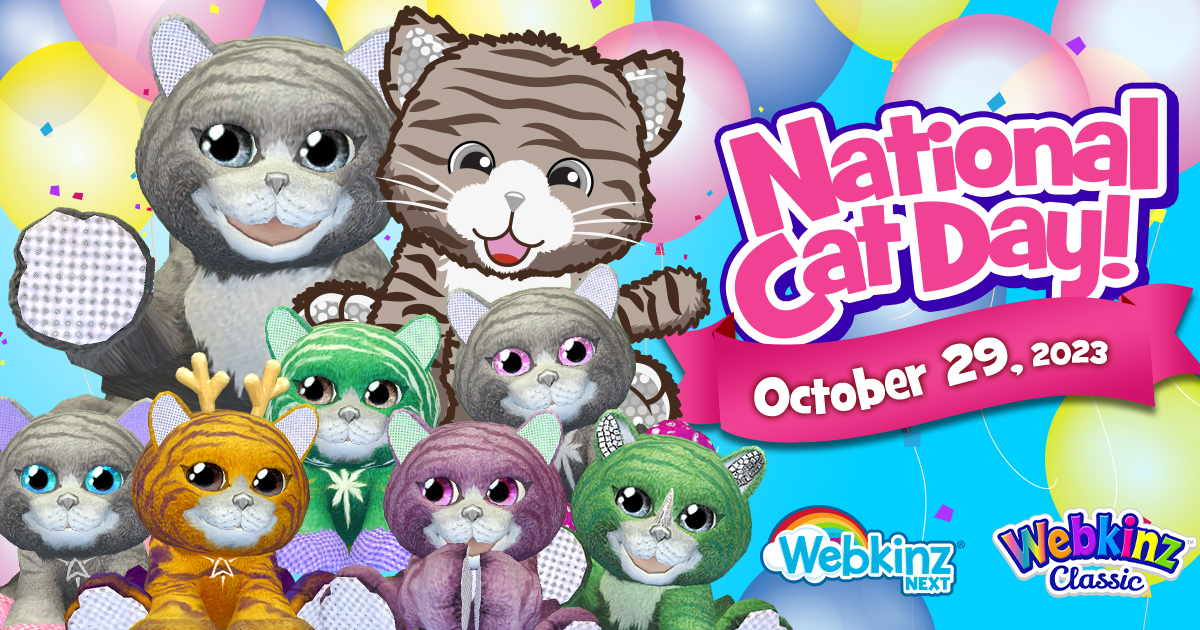 October 29 is #NationalCatDay and we're celebrating with big mews! We're making the virtual version of the Webkinz Classic Grey Tabby available for one day only!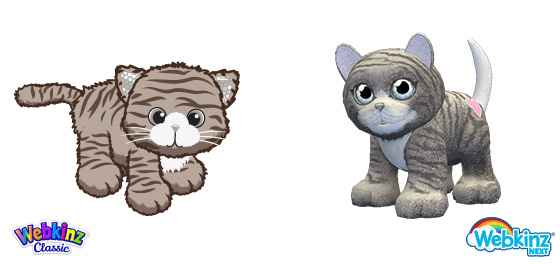 If you missed this sweet plush cat when it was available, October 29 is your chance to add the virtual Grey Tabby to your Webkinz Classic family. It's also the perfect time to adopt the virtual Grey Tabby in Webkinz Next!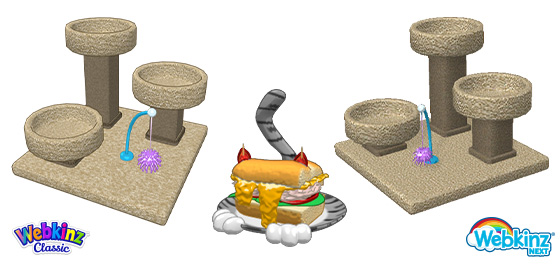 The Grey Tabby comes with a virtual Pet Specific Item (PSI) and Pet Specific Food (PSF) in each game. The Grey Tabby loves its yummy Tuna Melt Medley, and spending time in its Kitty Condo!
And in Webkinz Next pets come with three Sparks that you can combine with the Sparks of a another pet to spark adorable Webkinz babies?

Mark your calendars! On #NationalCatDay on October 29, the virtual Grey Tabby Cats will make the purr-fect additions to your Webkinz families!