The Fall Shopping Spree starts soon… From October 1 – 9, log into Webkinz and get a free piece of retired clothing every day! This year, you'll also be able to collect retired Halloween costumes!
Here's a look at the daily giveaway schedule: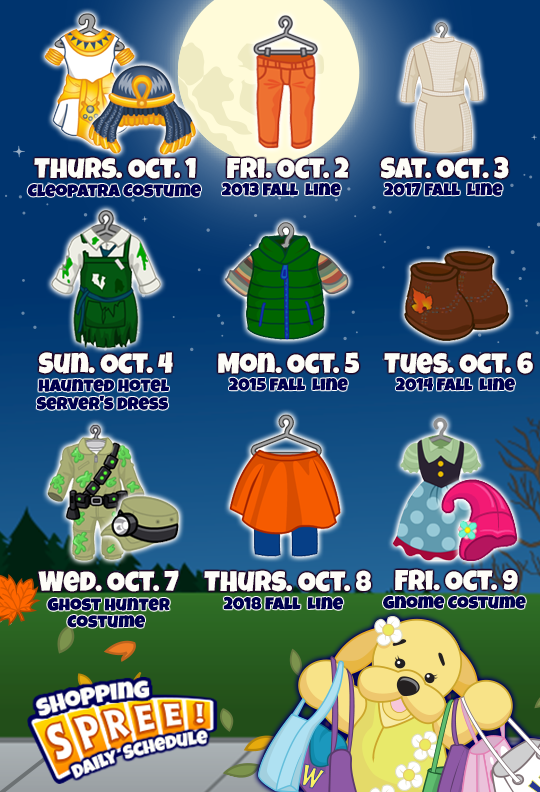 You can also collect Bonus Rolls for the game of Spree during the Fall Shopping Spree! From October 1 – 9, look for floating dice in Webkinz World. If you see one, click on it and it will be added to your account. You'll be able to use the dice the next time you play Spree at the Arcade (Limited to 4 dice a day for free players, 5 for full members and 6 for Deluxe).
What did you buy the last time you made it to the mall playing Spree? Let us know in the comment section below…