Get ready for your close-up! Fashion Week runs from November 1 – 7, on Webkinz Classic! During this event, you'll be able to click on floating Garment Bags to collect Fashion Week clothing. There are 5 pieces to collect: The Fashion Week Frock, Fedora, Shawl, Vest and Lace-ups: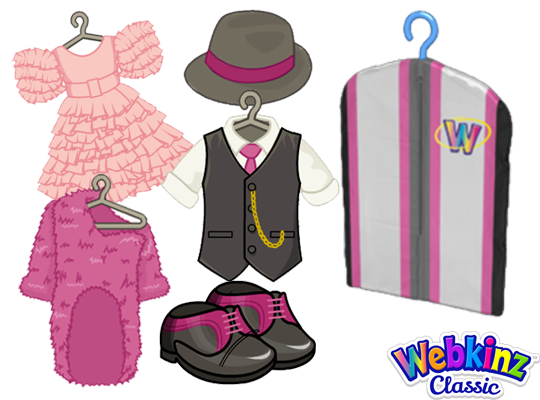 You can dress your pets in Fashion Week clothing, or you can use the Fashion Week Guide Volume 3 to see what you can make when you combine Fashion Week clothing on the Clothing Machine.
You'll be awarded the guide the first time you log in to Webkinz Classic during Fashion Week. It will also be available in the FUN STUFF section of the WShop, under BOOKS.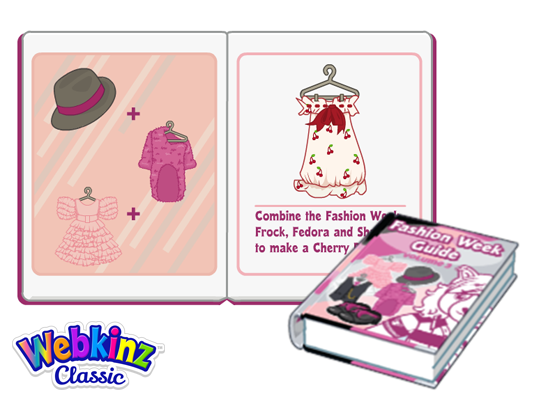 Visit the KinzStyle Outlet and click on the button under the clothing categories to access the Clothing Machine: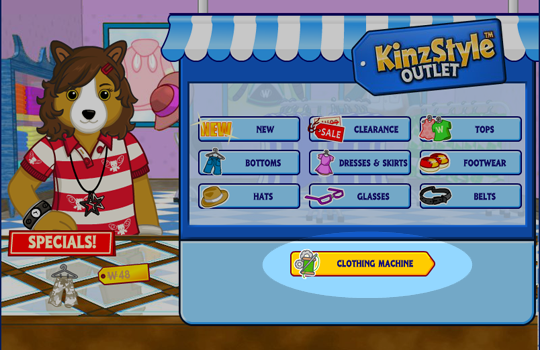 Once you have accessed the machine, drag Fashion Week clothing into each slot and click the MAKE IT button to craft your designer duds!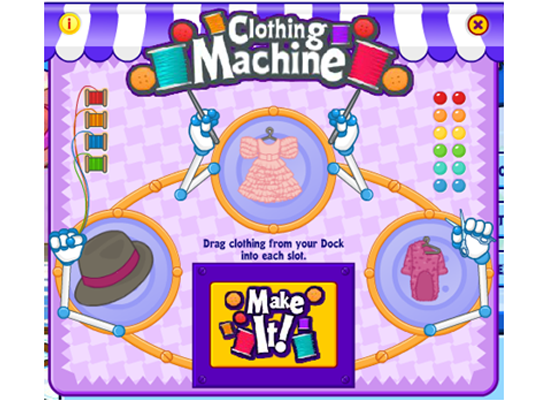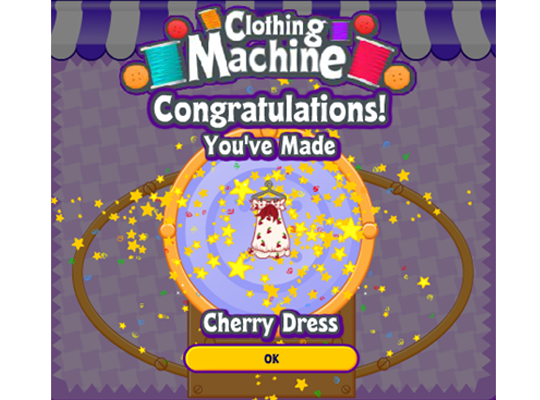 There are 10 pieces of prize clothing you can make with your Fashion Week clothing and each piece was designed by a member of the Webkinz Newz community: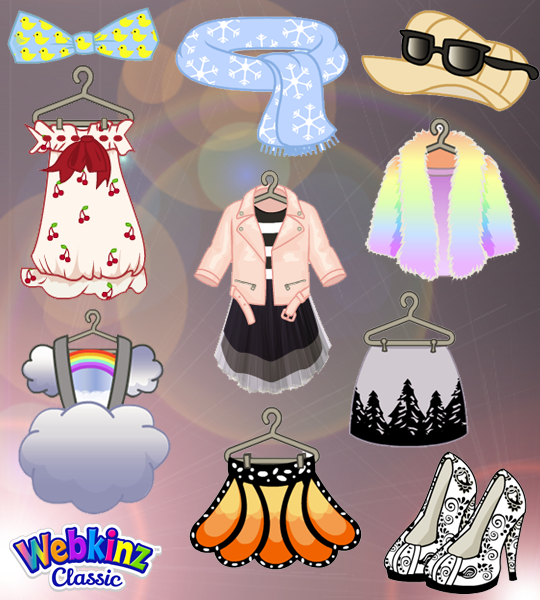 Fashion Week 3 Garment Bags are also available to buy from the WShop for eStore points. You'll find them in the NEW & PROMOS section of the shop. Each time you drag a Garment Bag into your pet's room, you'll win a piece of Fashion Week prize clothing OR the grand prize: A Fashion Week Red Carpet!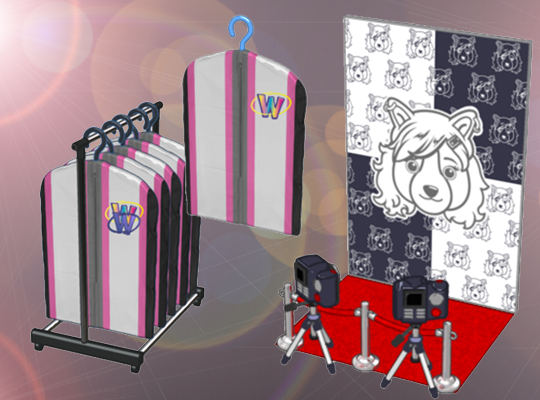 Which piece of clothing are you looking forward to making the most? Let us know in the comment section below…