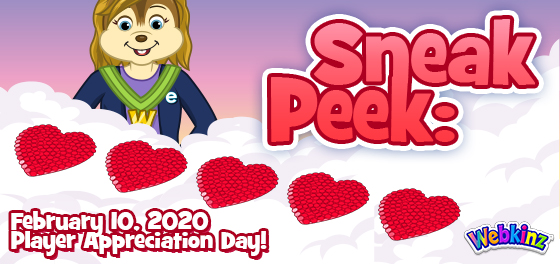 This February I wanted to show you guys how much I love you all! That's why this month we're giving away not one but five new Sequin Heart Tiles!

Log into your Webkinz account on February 10, 2020 to get your giftbox, then drag the giftbox into your pet's room to have these sparkly tiles added to your Dock.
So fab. So fun.

Please note: If you are using the Webkinz Desktop App and you have multiple accounts, you will need to completely exit out of the app and relaunch it before switching accounts. If you simply log out and log back in again with a different account you won't receive your gift. At that point you will need to open your alternate account(s) in a browser in order to get your gift.