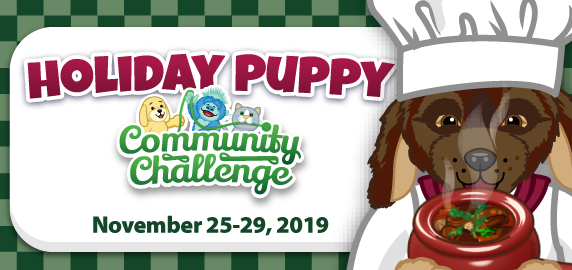 To help get ready for the arrival of all the Holiday Puppies to Webkinz World on November 29, the Holiday Puppy in the Clubhouse needs your help! That's why we're running a special Community Challenge from Novmber 25 to 29!
Here's how it works:
Every day, come to Webkinz Newz to get your task.
Work together as a community to reach the goal. Don't worry – you don't need to do it on your own!
Next day, come back to Webkinz Newz AFTER 9:30AM to check and see if you reached the goal.
If you complete the challenge, collect a Community Code on Webkinz Newz for a free item which can be entered into the Code Shop on webkinz.com.
The challenge begins on Monday. Good luck!