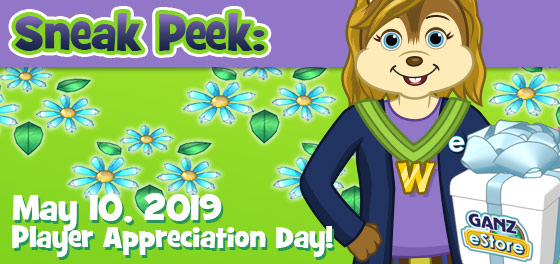 This month Player Appreciation Day falls on May 10, and here's a sneak peek at your lovely gift! Log into Webkinz on May 10, 2019 to have a Gift Box containing five Daisy Mosaic Tiles added to your dock!
This beautiful floor tile is brand new, and they'll soon be available at Ganz eStore if you'd like to add more to your collection!

So don't forget – log in on May 10 to be sure to get these beautiful tiles!
So fab. So fun.