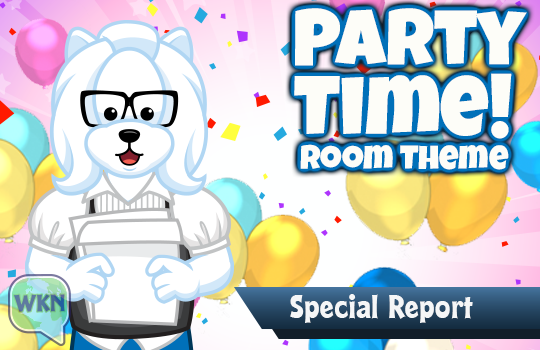 Hello Webkinz Newz readers, Ella McWoof here with your first look at the final items that will be included in the Party Time room theme! This brand new room theme arrives in the W-Shop on May 10th.
I just love the colorful balloons and confetti that are featured on each item: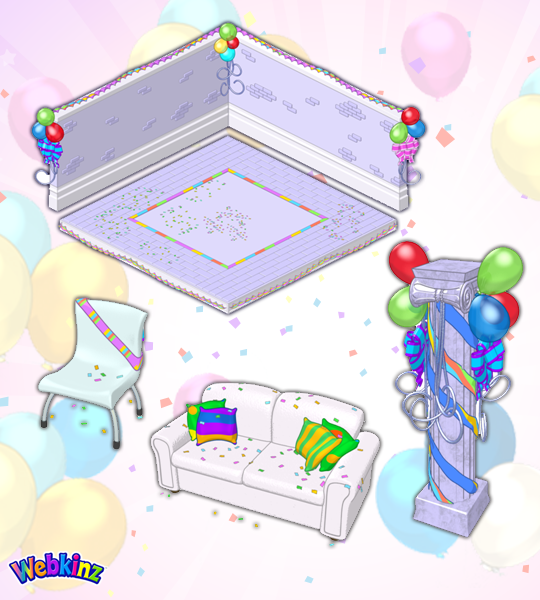 Miss my last post? CLICK HERE to see the original Party Time theme concept drawings!
Do you have name suggestions for any of these items? Please leave them in the comments section below this article.
This has been Ella McWoof reporting for Webkinz Newz…