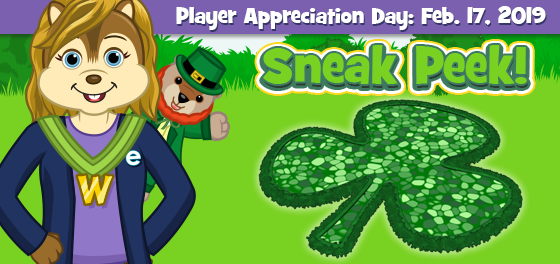 This month's Player Appreciation Day falls on February 17. That's exactly one month before St. Patrick's Day, so I've invited Lucky the Leprechaun to help me show off the new Player Appreciation Gift – a beautiful Clover Rug from Ganz eStore. The Clover Rug offers four different patterns – rotate it in your pet's room to see all four looks.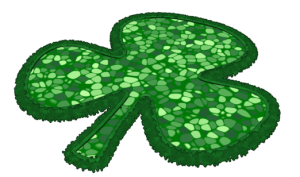 This item is not tradeable or sellable. If you would like to add it to your Webkinz account, log in to Webkinz.com (web only) on February 17 and visit Today's Activities, which can be found in the Things To Do menu. Then click to collect your gift.
And remember, you can find many more awesome St. Patrick's themed items at Ganz eStore!