UPDATE: Unfortunately, the Robin Plushy didn't make it into this year's Milk Chocolate Egg prize pool, so you won't win one by feeding your pet an egg. However, we will be running a special floaty clicky event from May 4 – 31, on Webkinz Classic, and you'll have the chance to win the Robin Plushy… stay tuned for more details!
From April 8-17, collect Milk Chocolate Eggs on your Webkinz Classic account and feed them to your pet to win prizes! You can also buy White Chocolate Eggs in the NEW & PROMOS section of the WShop for eStore Points. Every time you feed one to your pet, you'll also win a prize!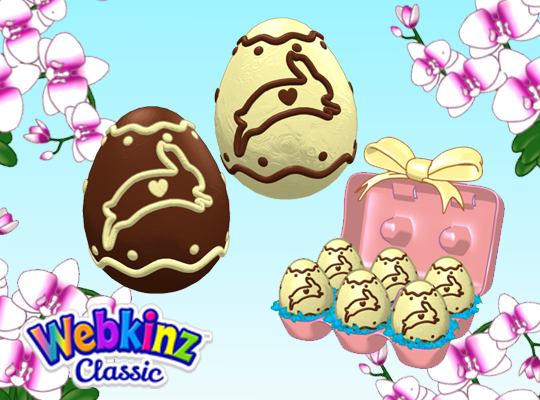 There are several ways to find Milk Chocolate Eggs on Webkinz Classic during this event:
Get 1 egg daily as soon as you log in to your Webkinz Classic Account
Look for floating eggs and click on one to have it added to your account (limited to 3 eggs a day for free players, 4 for full players and 5 for Deluxe Members)
Spin the Wheel of Yum daily at Today's Activities for the chance to get up to 3 more eggs a day
Here's a look at the 2022 Milk Chocolate Egg prizes. The dolphin toy is actually a bubble blower that you can display in your pet's room: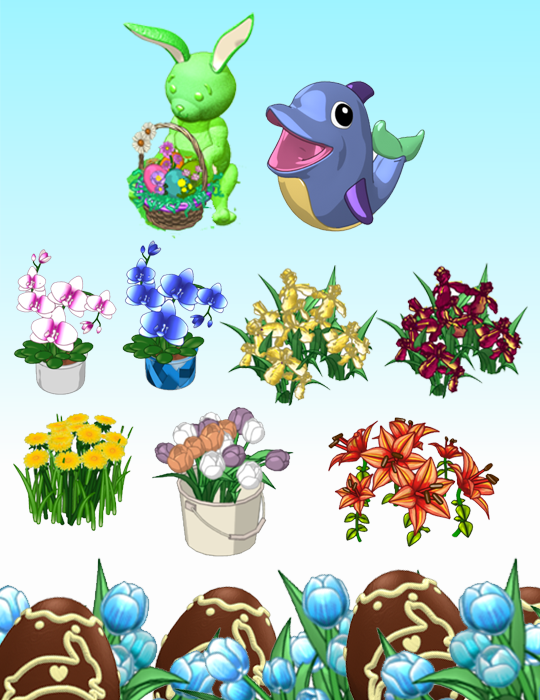 Every time you feed your pet a White Chocolate Egg, you'll also win a prize OR one of two chocolate cottage grand prizes!. There is a matching octopus bubble blower and several more flowers to collect as well: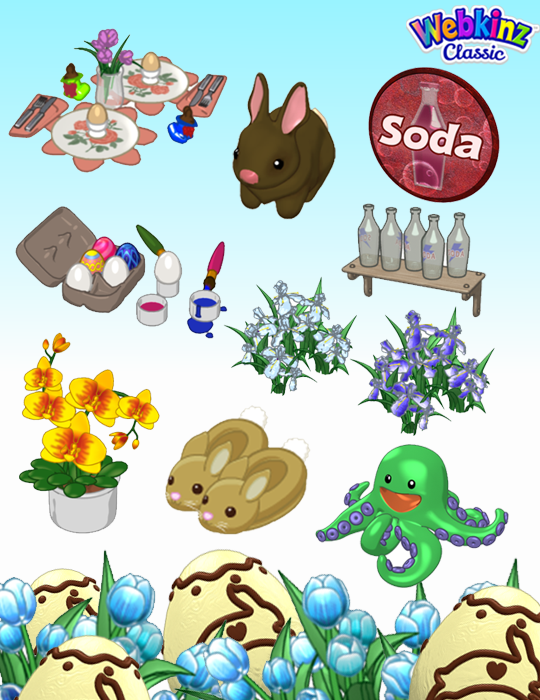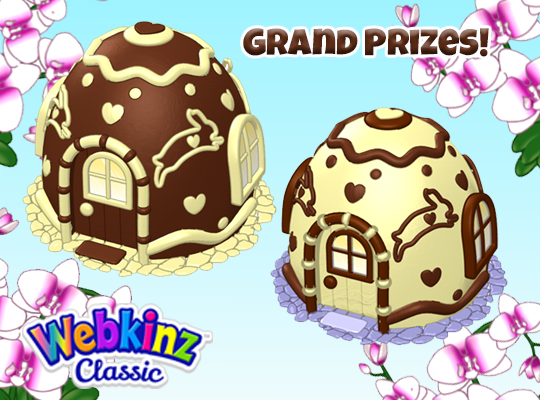 Celebrate spring on the last day of the Chocolate Egg Event! When you log in to your Webkinz Classic account on April 17, you be awarded a special 2022 Spring Celebration Gift Basket! Drag you gift basket into your room to open it!
Have you ever won a grand prize by feeding you pet a White Chocolate Egg? Let us know in the comment section below…