Welcome back to Sophie's Favorites – the Spooky Edition!
All the chills and spooky thrills start coming to Webkinz World in October and I love it all!
There are new friends, new treats and lots of new room items to decorate with – picking favorites is going to be a challenge!
1) New Cool Cave Theme
The cavernous walls and floors and cool looking items in this theme make for the best creepy hideout! Either superhero or villain will find sanctuary in this lair!

2) Creepy Crawly Hot Air Balloon
This sweet spider hot air balloon is the perfect combination of cute and creepy! And what a sweet ride to travel around Webkinz and scope out the best trick or treating spots!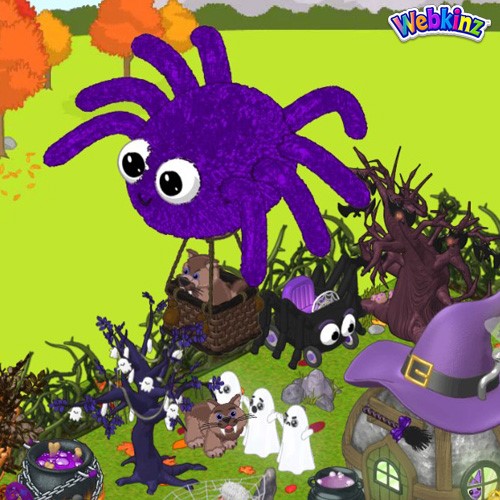 3) New Costume!
I love dressing up and now is the best time to find a new costume! The Haunted Doll costume may give you a fright but it is a great way to spook your friends and score the best trick or treats!

Thanks so much for reading about my favorites! I'd love to know what your favorite eStore and Webkinz items are so let me know in the comments below!
You may find these items and more at eStore!!