I'm Sophie and I'm back to let you know a few of my eStore Favorites! This time of year when the seasons are changing and harvest celebrations are here for all to enjoy, I get excited to decorate with all the autumn items!
1) Amazing Patio Plant
Who doesn't love freshly harvested food? The Butternut Squash Patio Plant gives you a big bowl of Butternut Squash Gratin every day!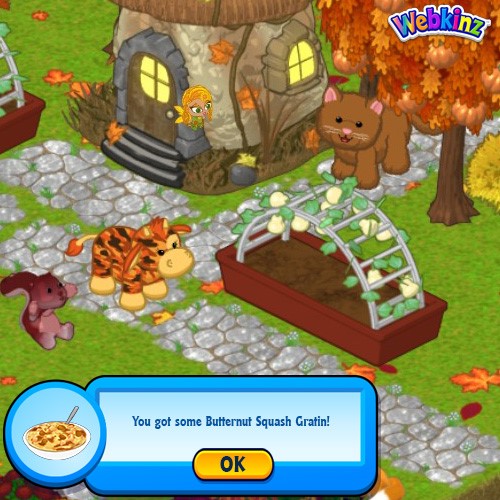 2) A new pet to be grateful for!
The Cinnamon Squirrel is a great friend to have around during fall! Why not invite them over for a big harvest celebration meal! Maybe you can share a slice of their Spice Acorn Cake for dessert!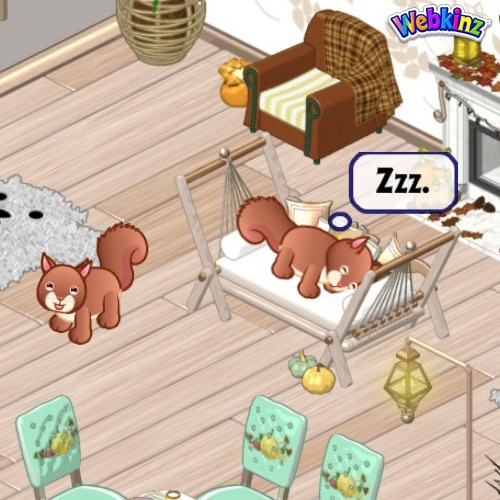 3) Sweet Candy Tree
The Harvest Wreath Candy Tree will make your outdoor setting extra festive. It also gives you a sweet treat of Harvest Jelly Beans each day!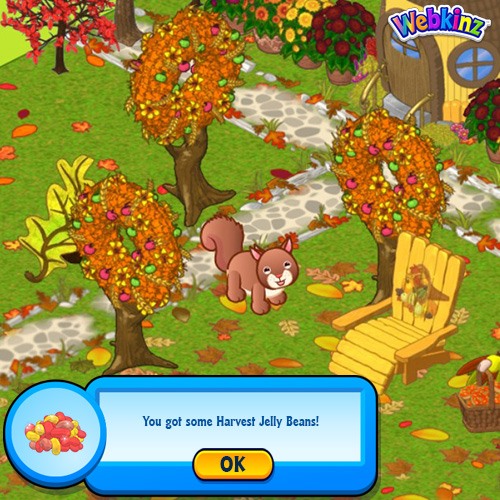 Thanks so much for reading about my favorites! I'd love to know what your favorite eStore and Webkinz items are so let me know in the comments below!
You may find these items and more at eStore!