On a recent episode of Podkinz, I read an email from AnnM2990. In the email, they asked if I could provide some tips on how to build a Webkinz bathroom. I promised to follow up by showcasing some Webkinz bathroom designs as a special report… So, today I will show you 10 bathroom designs that were sent to me by Webkinz players and hopefully AnnM2990 (and all of you) will be inspired to build your own awesome Webkinz bathroom for your pets!
But first, here's a look at AnnM2990′s email in case you missed Podkinz Ep 15: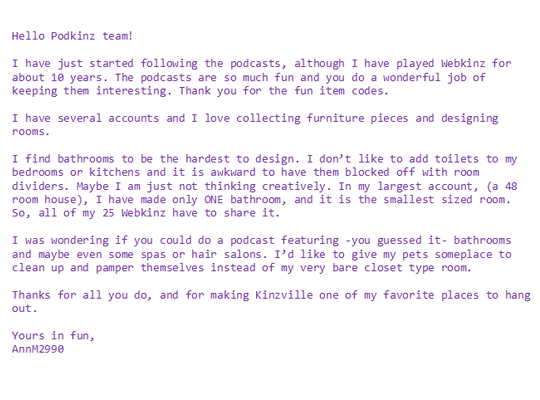 Now, as promised, here's a look at 10 different bathroom designs: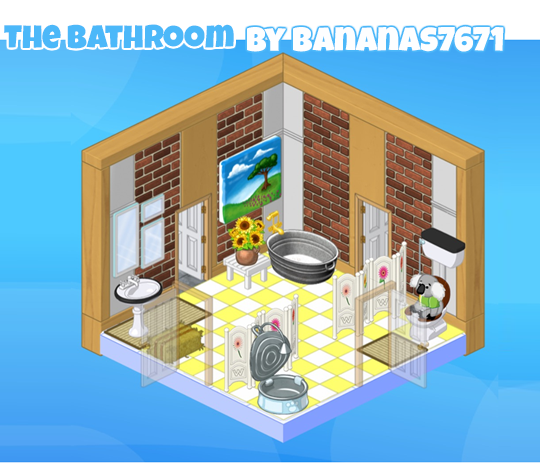 If you would like to send me a screenshot of your favorite Webkinz room, you can email it to letsbuild@ganz.com. I often showcase room designs on Webkinz Newz.
This has been Michael Webkinz reporting for Webkinz Newz…