Hello Webkinz Newz readers, Michael Webkinz here with a special report!
When we add a new room theme to the W-Shop, we like to ask for your help with deciding which one to add. The first time we allowed players to choose a new room theme was in 2014. Players had 5 choices to pick from: Sweets & Treats, Plaid, Clothing Store, Toadstool and Lemon Drop. We released a concept drawing of each theme and left it to you to choose by holding a vote, right here on Webkinz Newz.
Players picked the Toadstool theme as their favorite, and it was added to the W-
Shop later that year.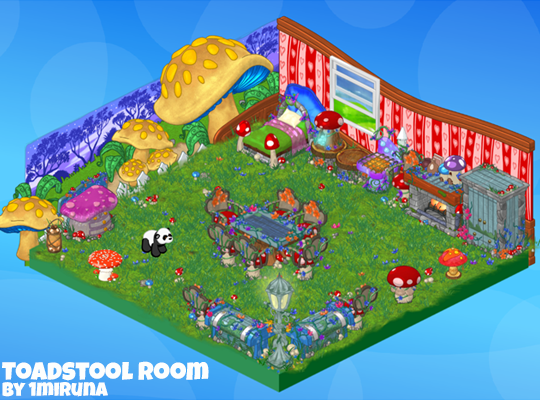 The next theme we released was the Sweet 16 room theme. Once again this was decided by a vote on Webkinz Newz: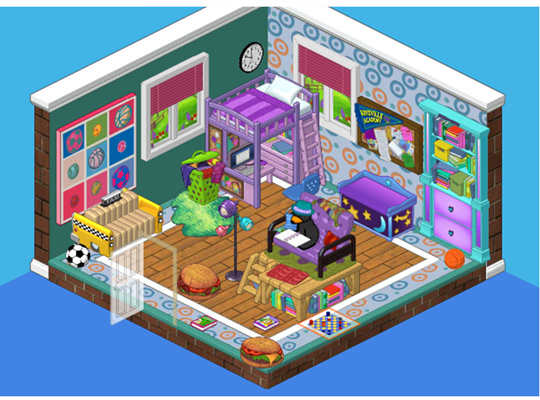 Then, we added the hotel theme to the W-Shop. This theme included a variety of items that you could use to build a hotel lobby and guest rooms. We actually released Haunted Hotel items later that year as Halloween prizes, which players could use to "hauntify" their hotels. Spooky!
We also allowed players to vote for our seasonal Halloween and Christmas room themes but the last permanent theme that was added to the W-Shop was the Party Time room theme. This theme was actually suggested by a fan and was picked by players by another vote on Webkinz Newz:
Soon it will be time to add another room theme to the W-Shop which will, once again, be determined by a vote right here on Webkinz Newz. Do you have any suggestions for new room themes that you'd like to see added to the shop? Were there themes that didn't win in the past that you'd like to vote for again? Let us know by leaving a comment below!
Look for the Toadstool, Sweet 16, Hotel and Party Time room themes in the W-Shop on web & on the Webkinz mobile app.
This has been Michael Webkinz reporting for Webkinz Newz…