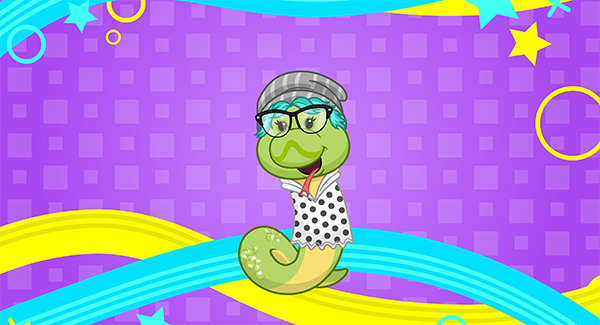 Hello, everyone! I'm back with a special report on St. Patrick's Day. Now, I'm pretty fond of St. Patrick's Day for a good reason… it's green like me! I like to get dressed up, play games and, of course… eat AWESOME FOOD!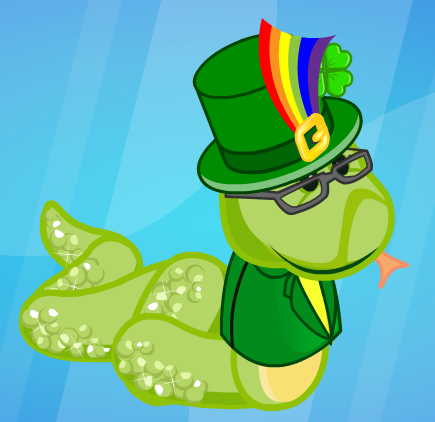 I'll be celebrating by wearing my Lucky Leprechaun's Jacket and Lucky Leprechaun's Hat, and a pair of glasses, of course! The rest of the Newz gang have their special green outfits, too!
For my special St. Patrick's Day meal, I plan on serving Mataruk-Lucks (you can get one for free from Webkinz Newz!), Wigglumdrip and Quendidot Buzzitree. So tasty!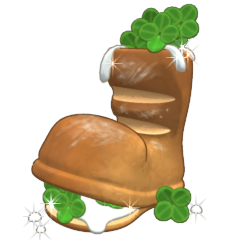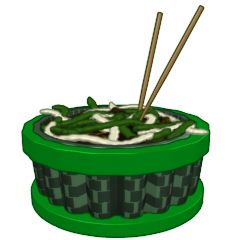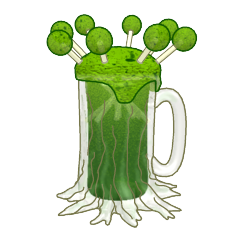 In terms of games, I plan on trying to beat my high score in Dogbeard's Gold! Gotta fill my pot of gold with something, am I right?  My score isn't that great, so it shouldn't be too hard to beat it!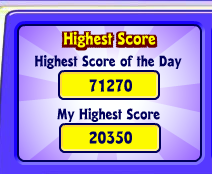 And of course, who could forget — when you log in to Webkinz World on St. Patrick's Day, you'll get a special gift. You'll also have one last day to search for the floating coin box to get some collectible coins (or edible ones.. YUM!).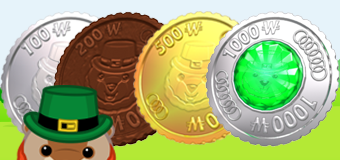 Well, that's all for me! How do you celebrate St. Patrick's Day? Do you have special clothing, meals or activities planned? Let me know in the comments below!