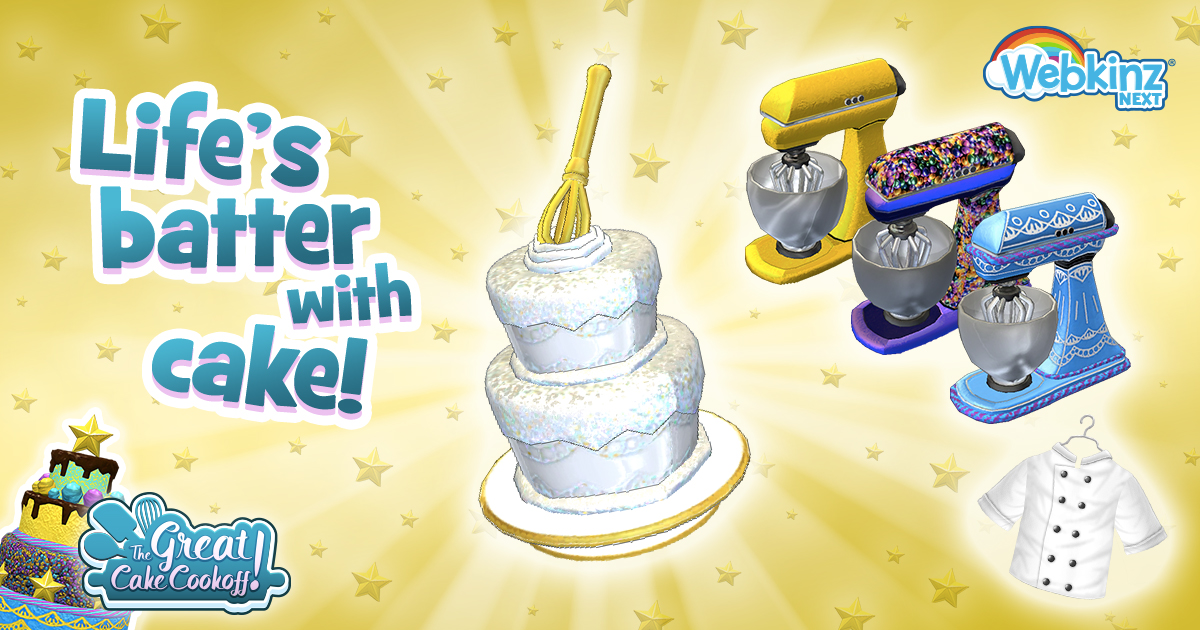 The Great Cake Cookoff is a cooperative and competitive multi-player game in Webkinz Next and the prizes are SWEET!
Every time you play, ALL participants earn KinzCash, plus the 1st place winner gets a random mixer, 2nd place gets a Baker's Jacket, and 3rd place earns extra KinzCash.

And at the end of each month, we tabulate the scores to determine which baker led the pack! The leader is awarded an amazing trophy!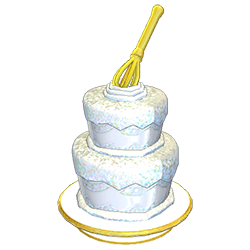 How does the Great Cake Cookoff work?
Click on the table to get started and wait for other players to join. Search Kinzville and collect ingredients for the cake: Eggs, Butter, and Flour!
Players all see the same ingredients, so the race is on to collect them first. You can collect up to 9 ingredients at a time, then add them to the batter. Earn points for each required ingredient.
When the entire group has added enough ingredients to the batter within the time limit, the fantastic cake gets baked!
Tell us in the comments, which of these sweet prizes would bake YOU happy?
Download Webkinz Next now — available for Mac, iOS, Android and Windows 10. Download Webkinz Next
Follow us on social media:
social media