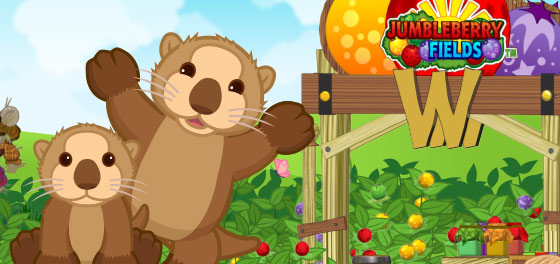 Every day the Otter Pup is excited to gather berries at Jumbleberry Fields! The Otter Pup noticed that even after the Community Challenge, the Lil Otter Pup still seemed a bit down. It decided that Berry Fest would be the perfect time to cheer up the Lil pup by showing it around one of its favorite games!
Every turn the Lil Otter Pup gets 3 chances to match the rolls of 5 dice and fill its jars! The higher the score, the more berries the pup wins at the end of each game. When a jar is filled, the pup will get a chance to choose from some amazing prizes! The Otter Pup has been saving up berries for months and has just filled a jar of Moonberries.
It's going to let the Lil Pup choose a prize. Which prize should it go for? But the Otter Pup can't help wondering why the Lil Otter Pup still seems a bit lonely. What could be bothering it?