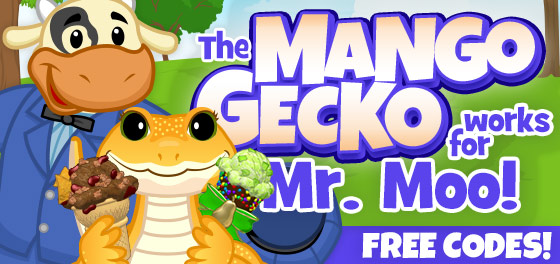 The Mango Gecko has been trying out different jobs around Webkinz. So far it has worked for Wacky handing out Wacky Gumballs in the Park, and waiting tables at Daisy's Patio on Webkinz Newz! Now Mr. Moo is working on some new milkshake recipes and it needs help so it has enlisted the Mango Gecko!
The Mango Gecko is creating three recipes that can be made in a blender. When you combine three flavours of ice cream that can be collected from Mr. Moo, you will get a presentable milk shake that can be placed in your pet's room.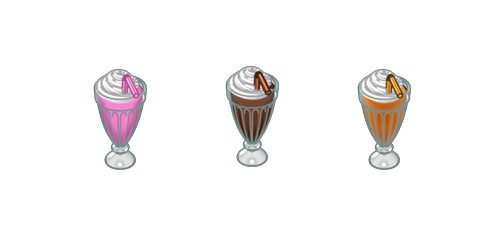 The Mango Gecko thinks it has perfected the recipes, but now it needs your help to record the recipes so it won't forget! It wants to make posters you can put it your pets' rooms so you always have the recipes handy! This is your chance to earn FREE CODES for the all three shake posters!
Remember – the community codes give out the recipe posters, NOT the shakes. You make the shakes by following the recipes in the posters.
Here is how it works:
Click on the Ice Cream flavors below. When you do, you will find parts of a community code. The parts of the codes are in different colors.
Combine the parts of the code that are the SAME COLOR.
In the Code Shop in Webkinz World, enter the parts of the code in the same order they appear under each Ice Cream flavor.
When you do, you will receive a poster featuring the milkshake recipe that you can always refer to when you're in the mood to add a shake to your room!