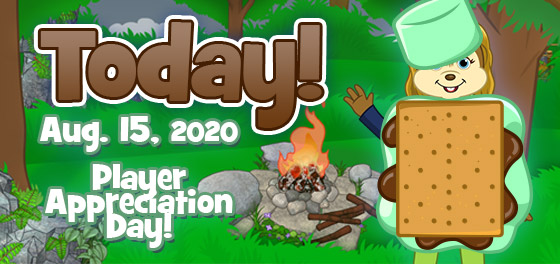 It's August's Player Appreciation Day! Today, August 15, 2020, log in to have a tasty new prize – the Minty S'mores Suit and Hat -  added to your account!
Remember, if you have multiple accounts and you're using the Webkinz Desktop App, you need to completely quit out of the app before logging in again. If you just log out and try logging in again on a different account, you won't get your gift.
Don't forget to log in today to get your gift!
So fab. So fun.