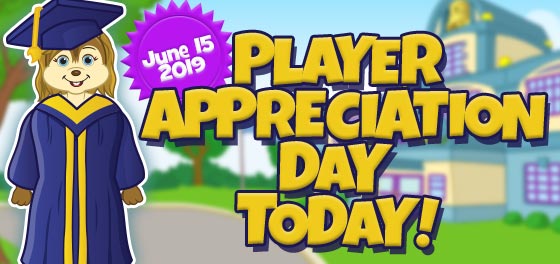 Oh my gosh! I've been working all year toward this big day when my name will be called and I will walk up and receive… my June Player Appreciation Day gift! If you're smart you won't want to miss this month's gift – a Navy Graduation Cap and Gown! This new Cap and Gown will look scholarly on your pet.
Log into your Webkinz account today, June 15, 2019 to have this awesome gift added to your Dock.
And if you want to purchase more caps and gowns for the rest of the class, you'll be able to find it in Ganz eStore starting next week!
Hope your summer is so fab & so fun!