The Webkinz Newz community recently chose the Treat or Treat Street theme as this year's Halloween room theme and today, I am excited to show you the first set of concept drawings!
I really like how this theme is turning out, but there is still some time before the artists start modeling each item in 3D. This is your chance to leave feedback in the comments section below. Tell us what you like or don't like about each item or how you would make them better. We will be reading each comment carefully and take all your suggestions into consideration before making the final items.
Here is a look at the homes that will be included in this theme. You will be able to add the homes to the border of an outdoor room to create the feel of a neighborhood that is decorated for Halloween. There will be three different homes, each featured in a unique color. You'll be able to mix and match colors or set up a neighborhood using only one. Do you like the colors we used?: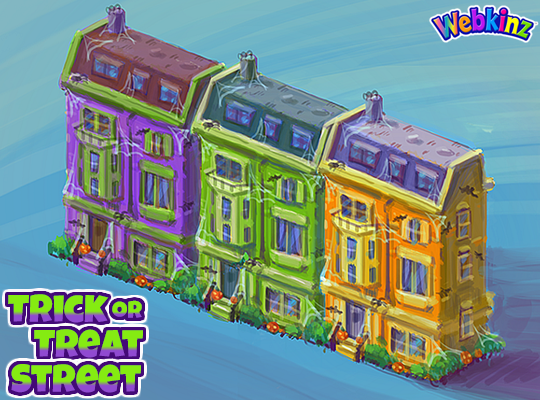 We added the road tiles that you could collect playing SPREE to the W-Shop and now you'll have sidewalk pieces to match them. I think they will be perfect to use as pathways leading to each house as well. The paw prints are a nice touch but you don't need to use them if you don't like. The sidewalk tiles will change slightly when you rotate them in your room: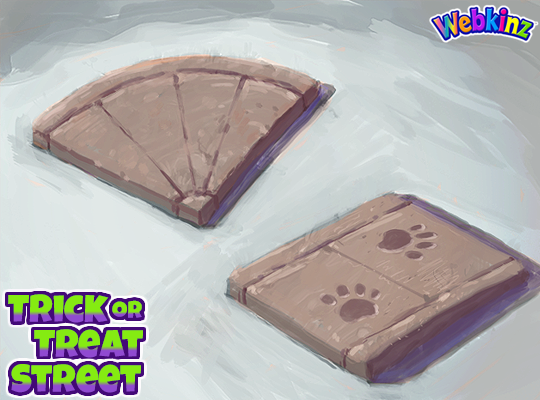 This lamp post is beautiful and I love that it will glow purple when it's turned on. The Trick or Treat banner is also the perfect touch. What do you think?: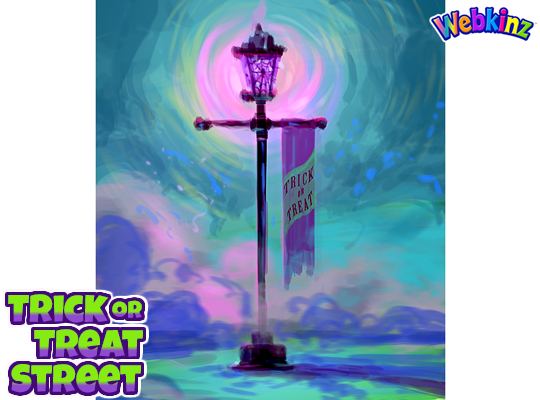 The last concept drawing I have to show today is a hedge that is decorated for Halloween. The concept drawing features a giant spider decoration resting on top of the hedge, but it will change with each rotation, giving you lots of design options: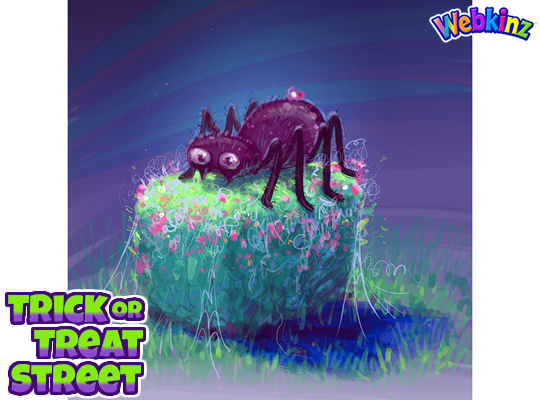 Don't forget to leave a comment letting us know what you like or don't like about each item. You could have a hand in how the final pieces will look! We will be taking every comment into consideration.
Stay tuned for some more concept drawings coming soon. I plan on posting them on Saturday, Aug 17th.