Hello Kinzville! Today marks another update in Webkinz World and I'm here to talk about what's new!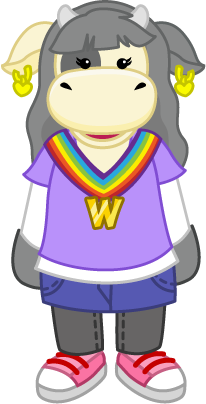 Hotel staff uniforms are now available on the Webkinz mobile app's Mobile Zone! You'll also get one free piece from this collection each day just by logging in to your account from August 10th – August 14th!
Keep celebrating Wacky until August 12th! Look for Wacky floating across your screen and click on him to get a Wacky piece of food that you can feed to your pet for the chance to win a Wacky Snack Machine Fridge! (limited to 3 pieces of food per day)
Our Super School Giveaway returns! Log in to your Webkinz account each day from August 15th – September 9th to receive some super school prizes!
New Recess prizes have arrived at the Kinzville Academy! The next time you take your pet to recess, you might receive some of the new prizes we've added to all of the recess activities, along with some new food items for the packed lunch!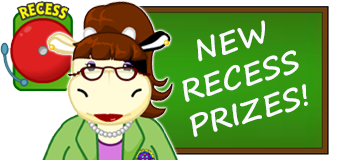 Our next Deluxe Day is on Wednesday, August 17th! Once again, Deluxe Members will be able to log in and visit the Today's Activities in order to receive a special prize: a Wacky Zingoz Doorbell! If you're not a Deluxe Member yet, there's still time to join in on all the fun and prizes!
Keep spinning those wheels! We've also once again updated the prizes on the Wheel of Wow for web and mobile, along with the Wheel of Deluxe!
We've also fixed more features and items! To see all of the items we've fixed each week, you can check out our list by clicking here.


Mayor of Kinzville