Hello Kinzville! Today marks another update in Webkinz World and I'm here to talk about what's new!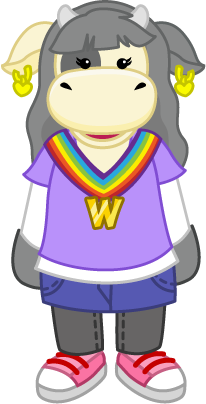 Pet actions have returned to the Dock! When you select the Pet Actions tab on your Dock, once again you'll see all of the different actions that can be performed by your pet.
Start apple picking TOMORROW! From September 1–9, look for floating apples in Webkinz World and click on them for prizes! Limited to 3 prizes per day, per account.
Collect acorns again in September! Starting TOMORROW, you'll once again be able to collect acorns from your friends to win some wonderful prizes!
There's a NEW Trophy Challenge coming on the weekend of September 2–4! Complete the challenge by playing Ms. Cowoline's Roll Call in order to win a NEW Ms. Cowoline's Roll Call Trophy!
Collect Acorns again in September! Visit your Kinzville Map and click on the basket icon to collect Acorns. Collect all 50 to win the Grand Prize: A Fall Fair Snack Cart Fridge!
There are new souvenirs at Sheldon's Souvenir Shack! Now when Deluxe Members visit the Vacation Island, they can stop by Sheldon's Souvenir Shack and see if he has any of these 3 new items in stock: a Tiki Candle, a Captain Dogbeard Poster, or a Recovered Coins Side Table! To make room on his shelves, Sheldon has retired the Sunshine Swimsuit Top and Bottom.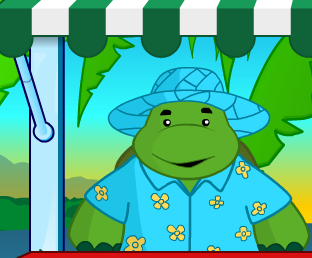 Our Super School Giveaway continues! Log in to your Webkinz World account each day until September 9th to receive some super school prizes!
Meet me, Mayor Cowabelle, in the Kinzville Park from September 10th to the 16th! Each day I'll be giving out a gift box containing a random prize!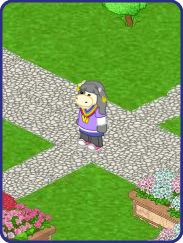 Our next Deluxe Day is on Saturday, September 17th! Once again, Deluxe Members will be able to log in and visit the Today's Activities in order to receive a special prize: a Chivalry Poster! If you're not a Deluxe Member yet, there's still time to join in on all the fun and prizes!
Deluxe Members also get a gift box every month filled with special prizes, including a piece of clothing you won't find anywhere else! This month's clothing item is a Cycling Helmet!
Keep spinning those wheels! We've also once again updated the prizes on the Wheel of Wow for web and mobile, along with the Wheel of Deluxe!
To make room for some improved upcoming features, we've removed My Page. Now when you click My Page in your Things To Do menu, you will be taken your your My Options page instead. You will still be able to see and edit some of the things from your My Page on My Options, like your badge collection
Atlantiles has arrived in the Webkinz mobile app Arcade! Check out this cool classic game that you can now play anywhere on the go! Trophy awarding for the mobile version is also coming very soon!
We've also fixed more features and items! To see all of the items we've fixed each week, you can check out our list by clicking here.


Mayor of Kinzville