Hello Kinzville! Today marks another update in Webkinz World and I'm here to talk about what's new!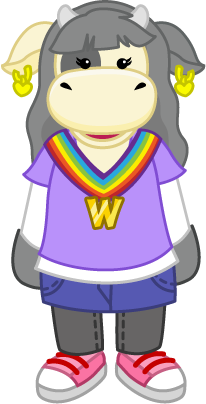 Fall Fest is returning to Webkinz World Sept 22 – 30! Once again watch for floating leaves to click and win prizes! This year includes some awesome apple farm themed prizes!
If your pet is thirsting for more prizes, have them swing by the eStore or WShop to pick up packs of Fall Fest Soda! Feeding your pet Fall Fest Soda can win them a special set of apple farm themed prizes, unique from those won from the Fall Fest floaty!
The 2016 Fall Clothing Line has arrived at the KinzStyle Outlet! It's time to visit PJ Collie to see what cool new clothes she has in stock. To make room for these fabulous fall fashions, PJ Collie has also retired the 2016 Spring Clothing Line. If you have the Webkinz Mobile App, you'll also be able to find these trendy threads in the Cool Clothing section of the mobile WShop.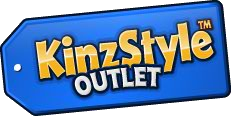 Also in the KinzStyle Outlet and the mobile app's WShop, you'll find some wicked new Halloween costumes for your pet to wear! Check out the NEW Knight's Armor or Pink Cowgirl outfits, along with some returning favorites! Make sure to pick them up before Halloween is over!
Speaking of costumes, EXCLUSIVE to the Mobile Zone, is the return of the Red Football Pro uniform! Originally part of the prizes from last year's floaty event, this great gridiron outfit has touched down in the mobile WShop, but only until the end of October!
There are some fun new challenges in Webkinz World, one for Deluxe Members and one for all players on Webkinz.com this Halloween! When you complete all of the tasks in the Halloween challenge, you'll win some cool and creepy Haunted Hotel prizes! When Deluxe Members complete their October challenge, they'll win a Haunted Piano!
October is right around the corner, and so is the return of our popular Halloween Freaky Forest theme! We've added 2 NEW items and retired 1—stay tuned to Webkinz Newz for more details! Watch for this cool, creepy theme to appear in WShop (on both Webkinz.com and the Webkinz mobile app) starting October 1st! But don't take too long to decorate—the Freaky Forest theme will disappear again after Halloween!
Looking for a little more fun this Halloween? Starting in October, you'll be able to find the Halloween Party Packs back in the WShop! Also, with the arrival of fall, we've retired the Summer Fun and Beach Party Packs for the season!
The Bake Sale is coming to the Kinzville Park! Visit the park each day from October 1 – 14 and click on the Bake Sale Stand. You'll get a random Bake Sale treat that you can combine on a stove, sandwich maker or blender to create a cool prize! If you don't already have one, remember to pick up a Bake Sale Cookbook from the Books section (Under Fun Stuff) of the WShop!
Don't forget to finish collecting your Acorns before the end of September! You can visit your Map of Kinzville and start collecting again, even after you've completed collecting all 50 acorns!
If you love the ability on the Webkinz Mobile App to save a screenshot of your rooms without any buttons in the way, you'll be excited to hear that we've added the feature to Webkinz.com as well! Now all of you wonderful Webkinz room designers can always get the full picture!
Deluxe Members get a gift box every month filled with special prizes, including a piece of clothing you won't find anywhere else! The prize in October's deluxe gift box is a Wave Rider Wetsuit!
Keep spinning those wheels! We've once again updated the prizes on the Wheel of Wow for web and mobile, along with the Wheel of Deluxe!
We've also fixed more features and items, including:
Pets disappearing in room when dressed in the same clothes
Missing Dock arrows on certain high resolution screens
Pets on beds and chairs will no longer get off of items when performing actions
Fixed ability to give out bonus KinzCash for events scheduled in Today's Activities
Fixed unlocking pet actions at the Kinzville Academy
Various other minor maintenance fixes
To see all of the items we've fixed each week, you can check out our list by clicking here.
Hope you have a wonderful time in Webkinz World!


Mayor of Kinzville