Hoo-hoo Kinzville! It's me, your mayor—Dr. Quincy Quack! I'm here again to tell you all about what's new in Webkinz World today! Let get started, shall we?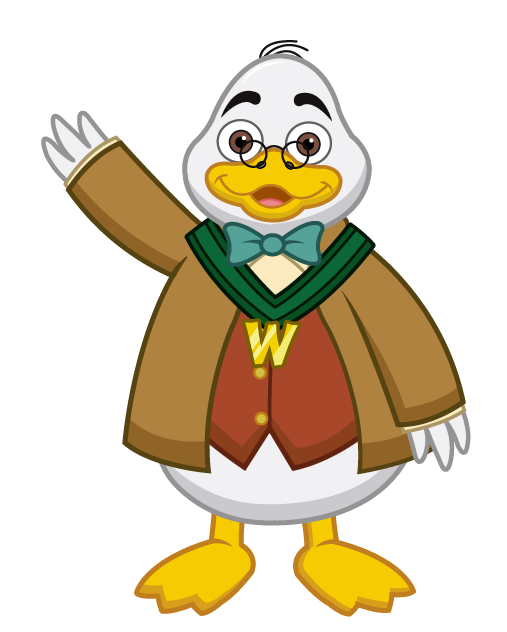 Don't forget to drop by the Kinzville Park starting TOMORROW, June 1st, to meet me—your mayor—Dr. Quack! Each day I will be handing out a gift box containing a quack-tastic random prize! But don't wait too long—you'll only be able to find me hanging out at the park until June 9th!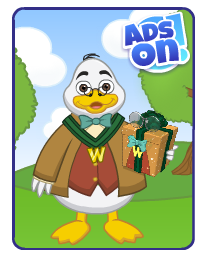 We've added 3 NEW prizes to party loots bags! The next time your guests head home from a party, they might find one of these great gifts inside: a Pizza Palace Pizza, a Cupcake Lamp, or a Slice of Pizza! To make room for these prizes we've retired the Sparkler, Magic W Face Stickers, and the Banquet Burger!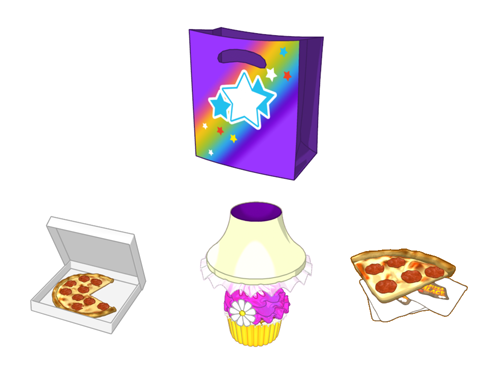 We've also added some great new prizes to the SPREE Mall! Save up you Mall Credits the next time you make your way around the board and you might be able to buy a Birthday Cake Platter, a Pile of Pizza, a Fun Floor Trampoline, a Café Fireplace, a Captain's Wardrobe, or a Webkinz Rally Arcade Unit! To make room for all of this new stock, we've retired the Arcade Pool Table and the Rabbit KinzBanz Wall Art.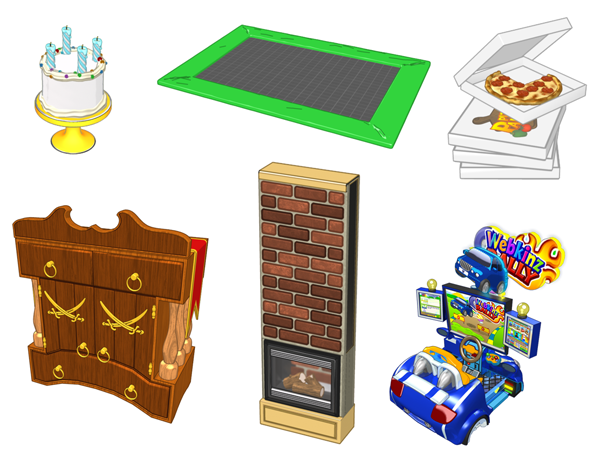 The Webkinz Shopping SPREE is coming back to Kinzville from June 10th to the 18th! Log in each day during that time and you'll get a cool piece of summer clothing for your pet!
The 2017 Webkinz Berry Festival runs from June 19th to the 28th! Log in each day for tons of berry fun, including floating berries (now available everywhere around Webkinz World AND on the Webkinz mobile app!), NEW Goo-Goo Berry and Polarberry prize pools (when you feed your pet a berry), and a berry special Wheel of Yum on the Today's Activities schedule!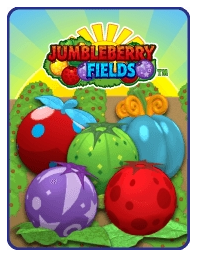 Also as part of this year's Berry Festival, we will also be running a Jumbleberry Fields Trophy Challenge! Once you complete all of the tasks, you'll win a Moonberry Gift Basket, along with a NEW Jumbleberry Fields Trophy! Don't miss out—this trophy challenge is only available during the 2017 Berry Festival—from June 19th to the 28th!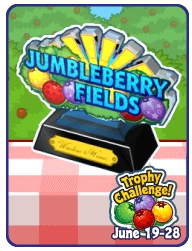 DELUXE MEMBERS: Your June Deluxe Challenge starts TOMORROW! Once you complete all of the tasks, you'll win some lovely lifeguard prizes, including a Lifeguard Jacket and a NEW Lifeguard ATV!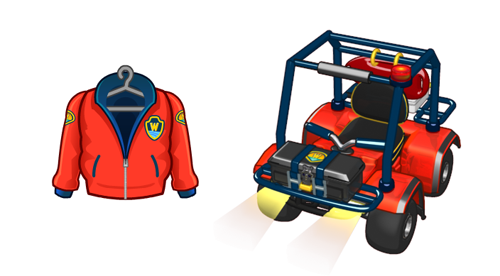 Our next Deluxe Day arrives SUNDAY, June 11th! Visit the Today's Activities schedule to get this month's prize: a White Marble Fountain! You'll also find lots of fun activities to enjoy!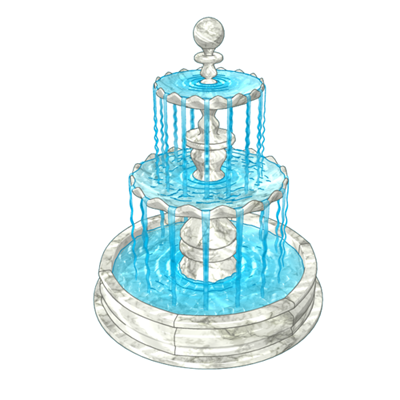 Deluxe Members also get a monthly gift box containing several special prizes, including a piece of clothing that's only available inside Deluxe Gift Boxes! This month's exclusive piece of clothing is an Electric Rock Costume!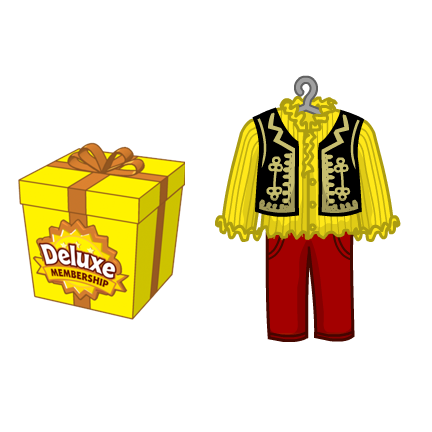 If you love spinning wheels and winning, you'll be excited to learn that we've once again updated the prizes on the Wheel of Wow for web and mobile, along with the Wheel of Deluxe!
We've also fixed more features and items! To see all of the items we've fixed each week, you can check out our list by clicking here.
Well now, this sure was fun! Stay tuned to Webkinz Newz for more exciting announcements!
Take care, Kinzville!