Hoo-hoo Kinzville! It's me, your mayor—Dr. Quincy Quack! I'm here again to tell you all about what's new in Webkinz World today! Let get started, shall we?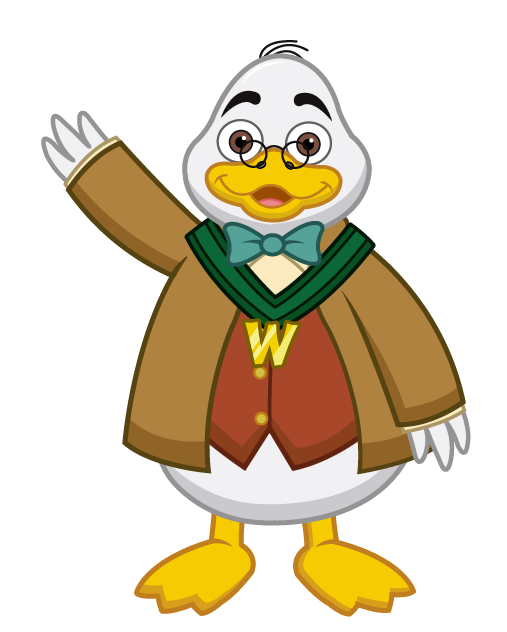 Sunday, April 29th, 2018, will be our 13th Webkinz Day! Make sure you log in on the day to share in the celebration! You'll receive a gift box filled with special prizes! And look for the Super Wheel event on the Today's Activities schedule for a chance to win some cool exclusives! Hope you can all visit us on this super special day!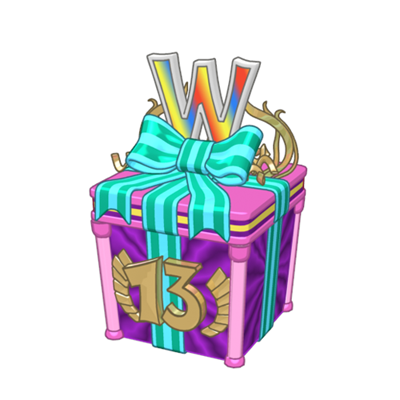 Haven't won a Wacky Zingoz 600 Trophy yet? You'll get your chance this weekend during our Wacky Weekend event! If you hit Wacky over 600 feet while playing Wacky Zingoz from April 13th – 15th, you'll win the trophy!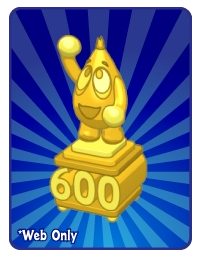 You can now add two favorite fairies to your Friends List! Alyssa Fairy can be added when you play Alyssa's Star Challenge in the Magical Forest. Nafaria Fairy can be added when you trade stars with her. If you don't want to wait, you can also just type the names "Alyssa Fairy" and "Nafaria Fairy" into your KinzChat cell phone, using the Add Friend button. Then you'll be able to play against them in certain Tournament Arena games, and you can send them a KinzPost each day—and they might just respond with a special surprise!
There's a NEW way to earn even MORE prizes! Just click on the "Free Prizes" button in the Things To Do menu and choose if you want to earn KinzCash or a prize for watching a video advertisement. The prizes for watching ads are ALL NEW and can only be won from here. Please note: you'll need to have your Parent's Account set to allow 3rd party ads and you'll need to turn off any ad blockers to participate.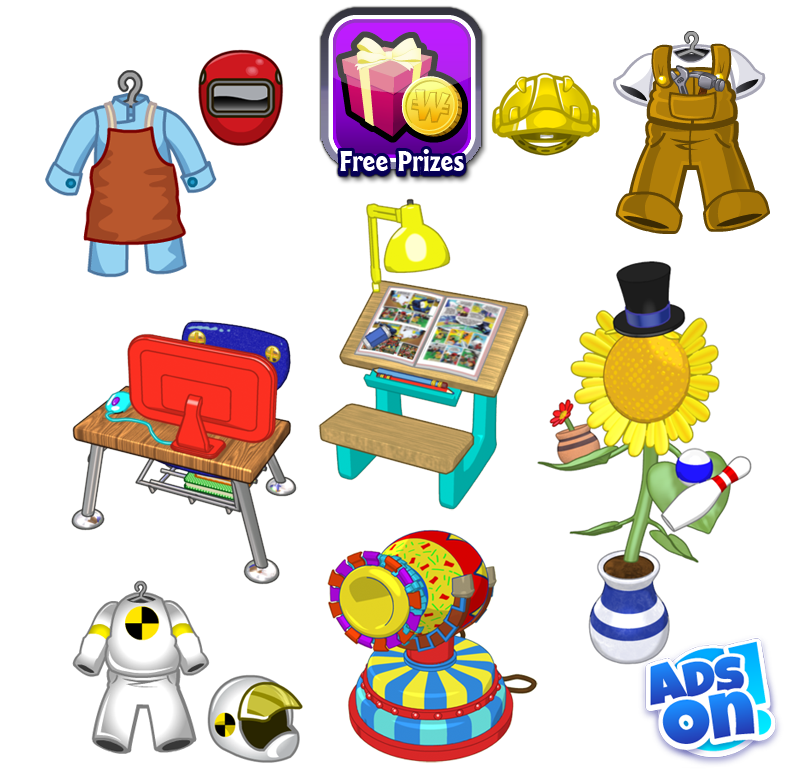 Our 2018 Flower Collection Event is returning for the entire month of May! Just visit the Map of Kinzville and click on the Flower Collection icon. Then each day you can send requests for flowers to your friends! For each milestone you collect along the way, you'll win some fantastic new prizes! And once you finish collecting, you can start all over again!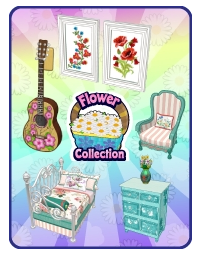 Our special Webkinz Newz Week event is running from April 16th to April 22nd! During that week you can visit a special room in the Clubhouse where you'll be able to get a daily prize from Ella McWoof herself! You can also click on the Podkinz Booth to watch a new episode of Podkinz (with a special surprise)! And watch for special LIVE appearances of the Webkinz Newz team: Michael, Sally, Steve and Mandy will all be making appearances and handing out personal prizes!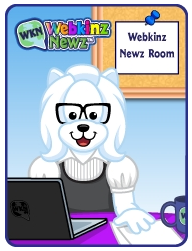 To go along with our special Webkinz Newz Week event, we will also be running a Webkinz Newz Challenge from April 16th until April 22nd! If you complete all of the tasks in time, you'll receive some wonderful Webkinz Newz-themed prizes!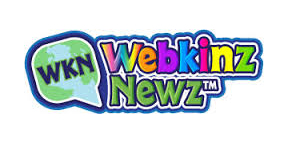 Our Dex Dangerous Trophy Challenge will also be available for a limited time, running only on the week of April 23rd – April 27th! If you complete all of the tasks during that time, you'll win a brand NEW Dex Dangerous Trophy!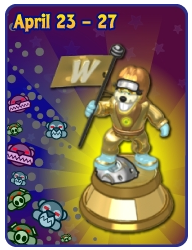 Deluxe Members also have their own monthly challenge starting on May 1st! Once they complete all of the tasks, they'll win some awesome Egyptian artifacts, including a Cleopatra Costume and Wig, along with a Golden Hippo Fridge!
Deluxe Members also receive a monthly gift box containing their choice of an item from the NEW Cozy Condo room theme, along with a special piece of clothing that can't be found anywhere else! May's Deluxe clothing item is a pair of Daffodil Glasses!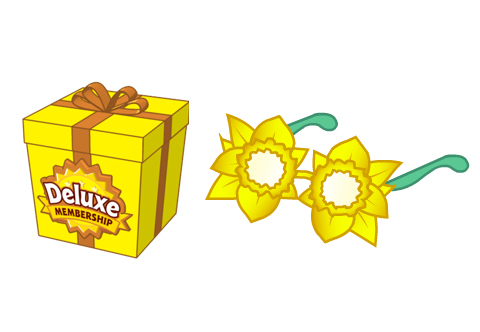 Speaking of Deluxe, our next Deluxe Day arrives on Saturday, April 28th! If you're a Deluxe Member and you visit the Today's Activities schedule, you'll find this month's special prize: a Steam Sauna! You'll also find lots of fun activities for you to enjoy!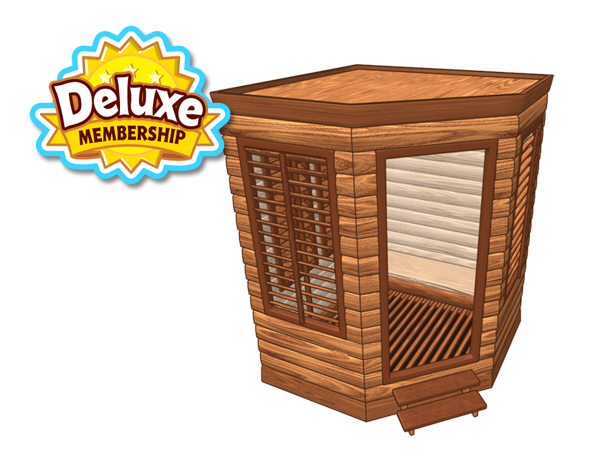 If you love spinning wheels and winning, you'll be excited to learn that we've once again updated the prizes on the Wheel of Wow for web and mobile, along with the Wheel of Deluxe!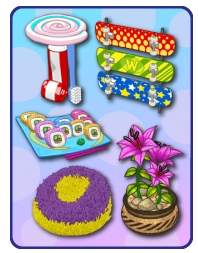 Well now, that sounds like lots of fun! Stay tuned to Webkinz Newz for more exciting announcements!
Take care, Kinzville!