Hi everyone! I'm thrilled to tell you about all of the new things we have happening in Kinzville over the next few weeks! Let's take a look!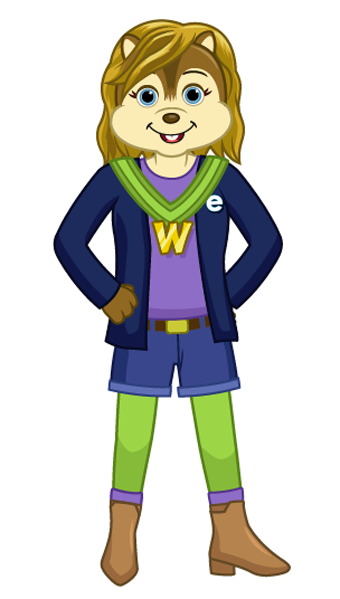 My next Player Appreciation Day is on Friday, May 10th! Log in to your Webkinz account on either web or mobile to receive this month's prize: a Daisy Flower Tile Gift Box containing 5 Daisy Mosaic Tiles! Now you can add a fabulous field of flowers to any room!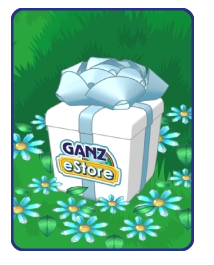 The Painted Glass theme is now available in the WShop on both web and mobile! This fan-voted theme is sure to look spectacular in your next room design!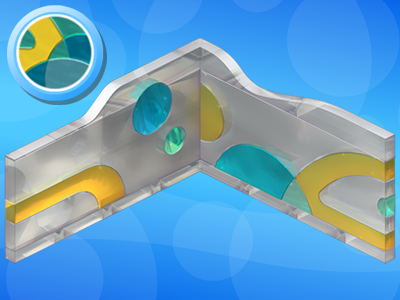 The next time you visit Daisy's Diner in the Clubhouse, you might just get one of two NEW foods! Daisy has added a delicious Green Smoothie and some Lovely Lentil Soup to her menu. To keep things fresh, she's retired the Honeycomb Sorbet.
We're having another Bake Sale event from May 11th to May 18th! Collect delicious Bake Sale goods from all over Webkinz World and Webkinz Newz, and then use your Bake Sale Cookbook (Vol. 2) as a guide to combine them together for some fantastic prizes!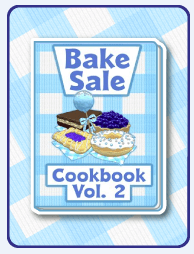 We also have another Wacky Weekend event running from May 11th to May 18th! During that weekend, you can play Wacky Zingoz and win the Master Blaster 600 Trophy if you hit Wacky over 6oo feet!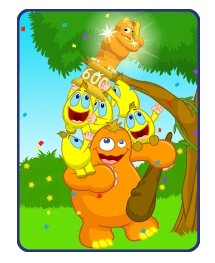 There's also a Webkinz Days of Play event coming up in June! From June 1st to June 8th, get bonus plays for some of your favorite Magical Forest activities!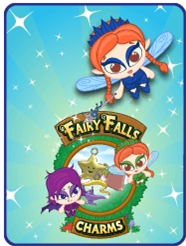 Sunday, May 19th is our next Deluxe Day! If you're a Deluxe Member, you'll be able to play lots of bonus events on the Today's Activities schedule! And while you're there, don't forget to pick up your special prize: a Hall Tree Bench!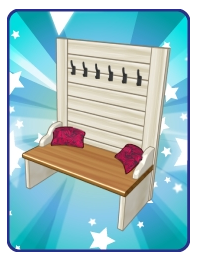 If you're a Deluxe Member, you know that you get a special bonus box each month. Inside is a box of random Pet Medallions, a box that lets you choose any item from the Cozy Condo theme, and a special piece of clothing that you can't get anywhere else! The Deluxe clothing item for the month of June is a pair of Spring Shower Shoes!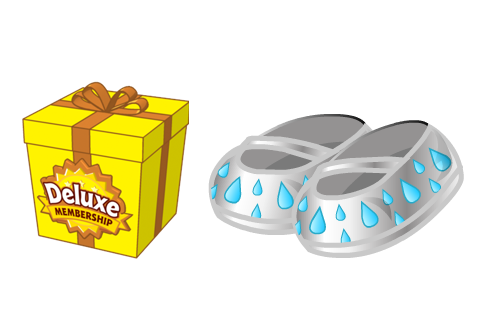 A new monthly challenge arrives for Deluxe Members on June 1st! Complete all of the tasks and you'll get TWO prizes: a Posh Penthouse Sofa AND Chair!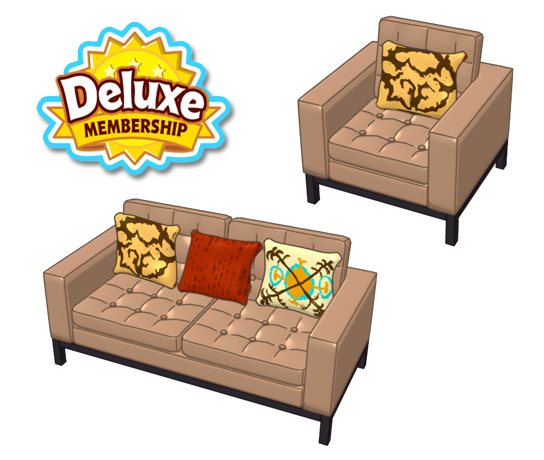 We've once again updated the prizes on several of our daily wheels! See what you can win on the Wheel of Wow, the mobile Wheel of Wow, the Wheel of Deluxe, and the Vacation Wheel!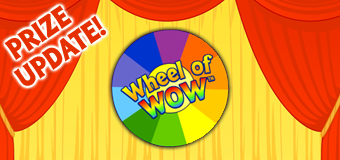 I hope everyone found this helpful. Stay tuned to Webkinz Newz for all the latest updates about how we're making Webkinz World the best it can be!

Mayor of Kinzville