Hi everyone! I'm thrilled to tell you about all of the new things we have happening in Kinzville over the next few weeks! Let's take a look!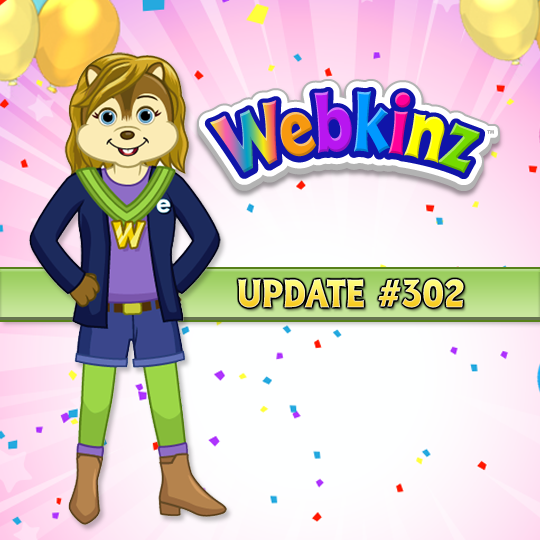 The 1-click update functionality for gardening has now also been added to our dispensers! If you have a dispenser in one of your pet's rooms, click on it and you'll see the harvested food drop right into your Dock! It's delightfully delicious!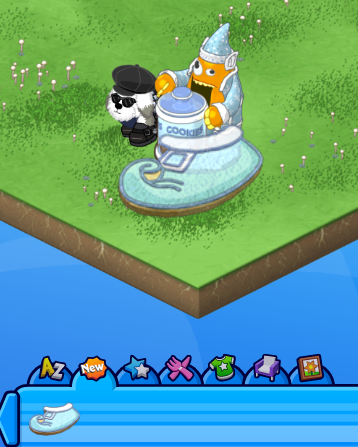 We've also completed our TV functionality update! Now when you click on one, it will turn on and the screen will animate.  To watch the full complement of classic Webkinz TV shows, look for them on the TVs in the Clubhouse. If you find a TV that we missed, let us know in the comments below!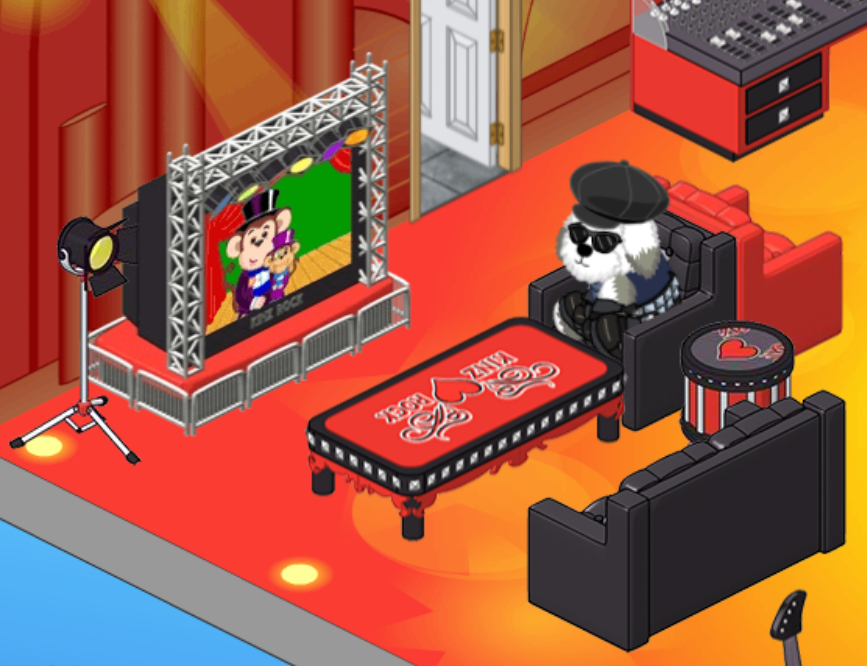 I will be hosting a new Meet the Mayor event at the Kinzville Park from Sunday, November 24th until Saturday, November 30th! Come by and see me each day during that week to pick up a gift box containing 1 random thank you gift from me! I've added a couple of new prizes this time around, including a Mayor Stockwell KinzCash Coin and a Kinzville Sport Jersey! Hope to see you there!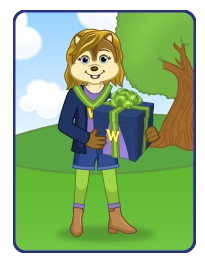 The US Thanksgiving holiday arrives next week on Thursday, November 28th! Make sure you log in to your Webkinz account that day on web, desktop, or mobile to receive your 2019 Thanksgiving Basket! It's filled with some fun and delicious prizes you're sure to be thankful for!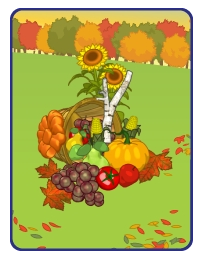 December 1st is the start of Christmas season at the WShop! Look for the return of the Christmas Cabin room theme along with some new additions! On the Webkinz mobile app, you'll find the returning Countryside Christmas theme! And once again, you'll find three returning Christmas Trees to help make the festive season fun!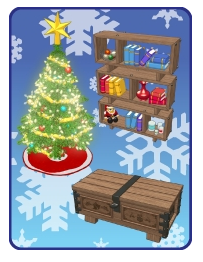 Another way to celebrate the holiday season is by lighting the menorah! Throughout the month of December you'll find 3 menorahs in the WShop. The Ornate and Wooden Menorahs are returning from previous years, while the Painted Glass Menorah is ALL NEW!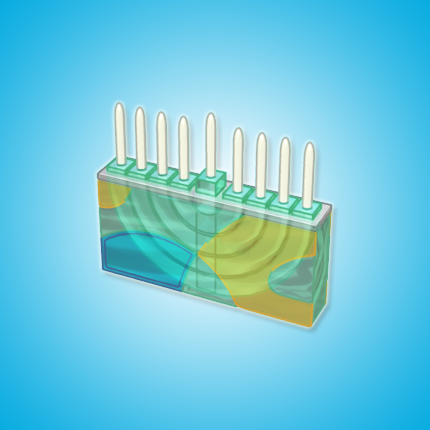 Also returning throughout the month of December is our Snowy Retriever Puppy Pet Medallion event! If you didn't quite finish collecting your medallions last year, you're in luck! Click on the floating medallion when you see it appear across your screen to add it into your collection!

Although it was skipped last year, our annual Candy Cane Collection Event returns once again on December 1st!  Visit your Map of Kinzville each day and ask friends for candy canes! For each milestone you hit, you'll earn some refreshing new prizes! And if you complete your collection before the end of the month, you can start collecting all over again!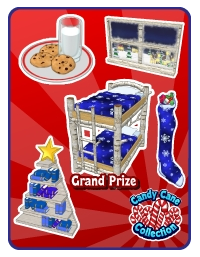 During the month of December, don't forget to visit SantaKinz in the Clubhouse! Once again you'll find a lineup of pets waiting to tell him what they want for Christmas! There are 3 new options again this year, so have your pet hop up on his knee and whisper their Christmas wish into his ear!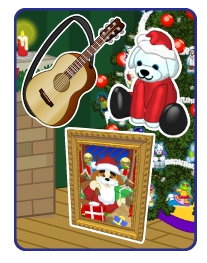 In the second half of December, you'll want to make sure you return to the SantaKinz room in the Clubhouse for our annual Countdown to Christmas event! Look for Ms. Birdy starting on Saturday, December 14th! Each day until Christmas, she'll be giving away one fantastically-festive prize!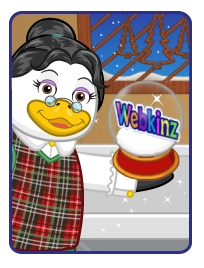 Another Wacky Weekend awaits! Running from Friday, December 6th until Sunday, December 8th, the Wacky's Bullseye Batter Trophy Challenge returns! Complete all of the tasks before the weekend ends and you'll earn a Wacky Bunch of Balloons along with the Wacky Bullseye Batter Trophy!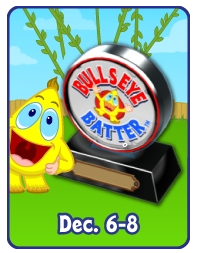 Friday, December 13th is our next Deluxe Day! If you're a Deluxe Member, you'll be able to play lots of bonus events on the Today's Activities schedule! And while you're there, don't forget to pick up your special prize: a Sculpted Glass Vase!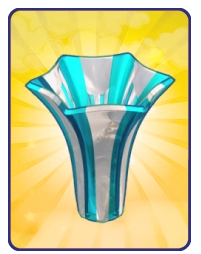 If you're a Deluxe Member, you know that you get a special bonus box each month. Inside is a box of random Pet Medallions, a box that lets you choose any item from the Cozy Condo theme, and a special piece of clothing that you can't get anywhere else! The Deluxe clothing item for the month of December is a Plaid Robe!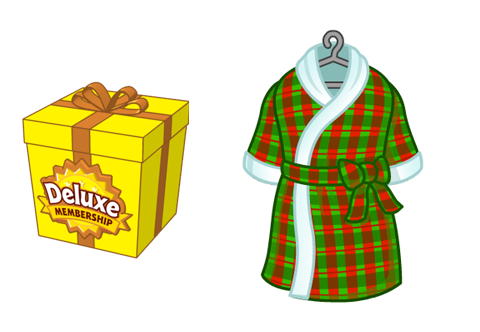 A new monthly challenge arrives for Deluxe Members on December 1st! Complete all of the tasks and you'll get a Toy Drum Table and a Chocolate Candy Cane, which will go great with your NEW Toy Store!
We've once again updated the prizes on several of our daily wheels! See what you can win on the Wheel of Wow, the mobile Wheel of Wow, the Wheel of Deluxe, and the Vacation Wheel!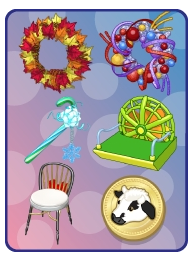 I hope everyone found this helpful. Stay tuned to Webkinz Newz for all the latest updates about how we're making Webkinz World the best it can be!
Sincerely,
Mayor Sophie Stockwell

Mayor of Kinzville