Hi everyone! I'm thrilled to tell you about all the new things we have happening in Kinzville over the next few weeks! Let's take a look!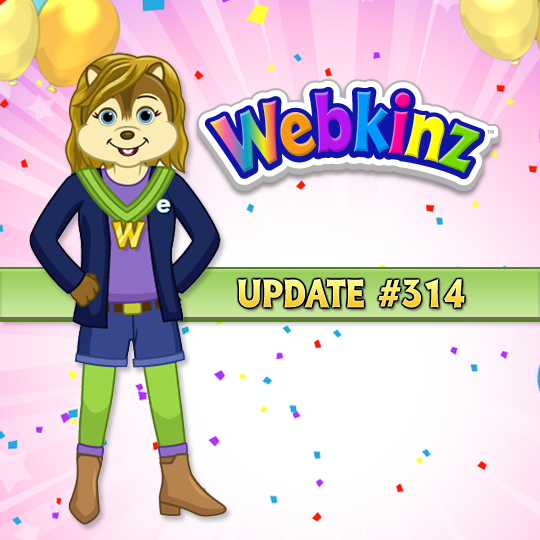 Halloween is right around the corner! Make sure you log into Webkinz (web, mobile or desktop app) on Saturday, October 31st to get your 2020 Halloween Treat Bag filled with some spook-tacular stuff for your pets!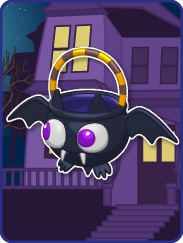 Also on October 31st, visit the Today's Activities schedule (web and desktop app only) for a spin of the Super Wheel! You can win some cool and creepy past prizes!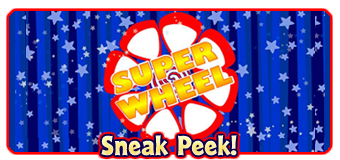 Also when you log in on October 31st, you'll receive the Haunted Hotel Wallpaper, along with a Haunted Hotel Server's Dress that we were supposed to give away during our last Fall Shopping SPREE event!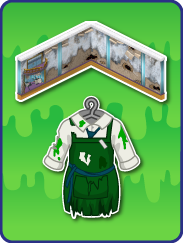 If you've been saving up your Wish Tokens, visit the Wish Factory to see some of the new inventory that Amanda Panda has added! You'll find some cool prizes that were previously only available during past collection events!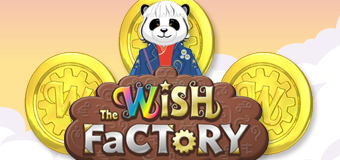 Saturday, October 24th is our next Deluxe Day! If you're a Deluxe Member, you'll be able to play lots of bonus events on the Today's Activities schedule! And while you're there, don't forget to pick up your special prize: a Spooky Chandelier!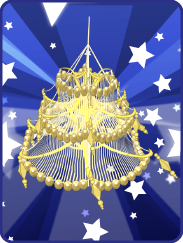 The Lily Padz Trophy Challenge arrives on Monday, October 26th! Only on web and desktop, complete all the tasks before midnight, Sunday, November 1st (EST) to win a Frog Prince Plushy along with a NEW Lily Padz Trophy!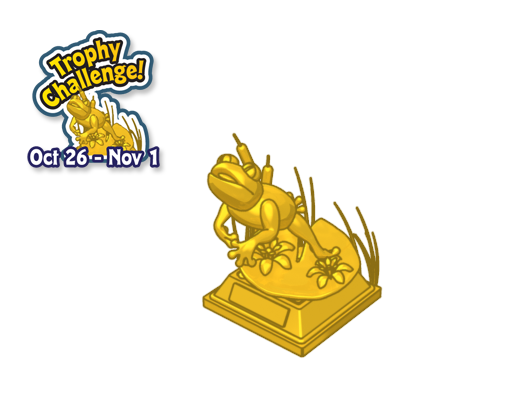 DELUXE MEMBERS: Your new monthly challenge will arrive on Sunday, November 1st! Complete all the tasks before the end of November and you'll receive a Freshly Picked Pumpkin to go with your NEW Seed Storage Shed, which can hold your Growing Garden Seed packs!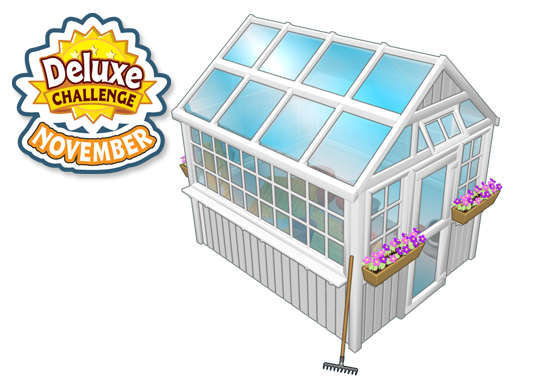 If you're a Deluxe Member, you know that you get a special bonus box each month. Inside is a box of random Pet Medallions, a box that lets you choose any item from the Tween theme, and a special piece of clothing that you can't get anywhere else! The Deluxe clothing item for the month of November is a pair of Fall Leaf Slippers!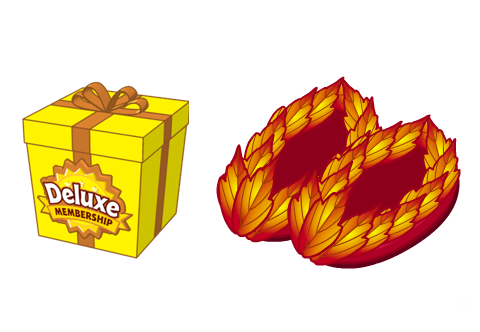 Fashion Week returns from Monday, November 2nd until Sunday, November 8th! Collect cool clothing from the floating garment bag and then combine them on the Clothing Machine in the KinzStyle Outlet to create some spectacular prizes! Remember to pick up your Fashion Week 2 Guide from the WShop to get all the clothing combination recipes!
Election season is also upon us once again, which mean it's time to elect a new Mayor of Kinzville! Will Sophie Stockwell remain the incumbent, or will a new challenger arise? Find out soon, starting on Wednesday, November 4th!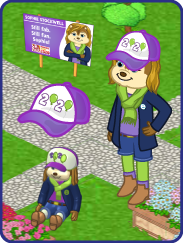 The WackyER Zingoz Arcade Challenge arrives on Monday, November 9th! Only on web and desktop, complete all the tasks before midnight, Sunday, November 15th (EST) to win a pair of Wacky Sunglasses that your pet can wear while riding atop their NEW Wacky Geyser!
In honor of the extraordinary efforts from our essential workers, we're going to be running a series of challenges throughout the month of November! Look for the first challenge to arrive on Sunday, November 1st! When you complete each challenge, you'll win a piece of clothing for your pet to wear so that they too can look like one of our essential worker heroes!

Don't forget to keep collecting candy from the ghost in the Clubhouse Reading Room until midnight Saturday, October 31st! Once you've collected all 12, you'll unlock this year's grand prize: a Haunted House!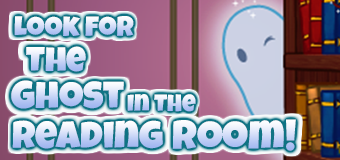 We've once again updated the prizes on several of our daily wheels! See what you can win on the Wheel of Wow, the mobile Wheel of Wow, the Wheel of Deluxe, and the Vacation Wheel!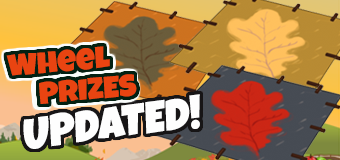 I hope everyone found this helpful. Stay tuned to Webkinz Newz for all the latest updates about how we're making Webkinz World the best it can be!
Sincerely,
Mayor Sophie Stockwell