Hello there, it's me again—your mayor, Dr. Quack! I'm pleased to tell you about all the new and exciting things we have planned in Webkinz Classic for the next few weeks! Let's have a look, shall we?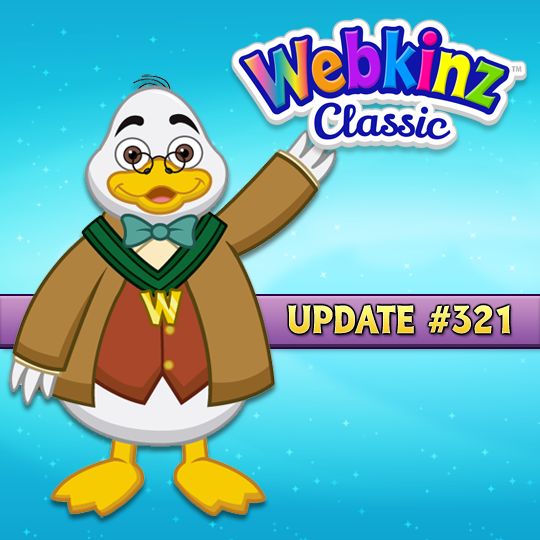 The NEW fan-designed Friendly Froggy Cottage Theme is NOW AVAILABLE in the WShop! Based on the room theme concept by player H8mouse, and with items suggested by the Webkinz fan community, this room theme is available for KinzCash on both the Webkinz Classic desktop app and the mobile app! Time to get decorating!.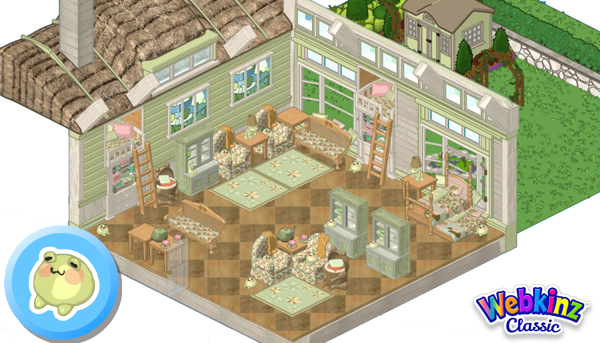 There are 3 NEW Exclusive items that you can find either in your pet adoption gift boxes, or in the Wish Factory! If you don't find the Fairy Tale Bookshelf, Neon Ice Cream Sign, or the Rubber Ducky Car in your pet adoption gift box, you can head over to the Wish Factory and pick them up using your saved Wish Tokens! To make room for the new stock, we've officially retired the Bulldozer and the Running Shoe Racer.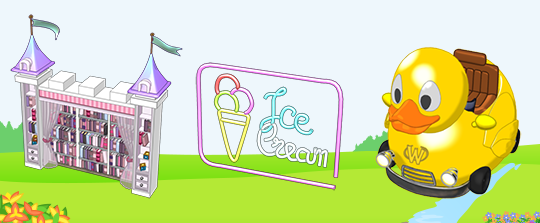 We've also added a NEW Superbed to the Superbed Gift Box. For every 10th, 15th, 20th (etc.) pet adopted, you'll get a Superbed Gift Box. When you drag it into your pet's room to open it, you can choose which Superbed you want to add to your collection, including the NEW Book Nook Bed! To make room, we've now officially retired the Big Top Circus Bed.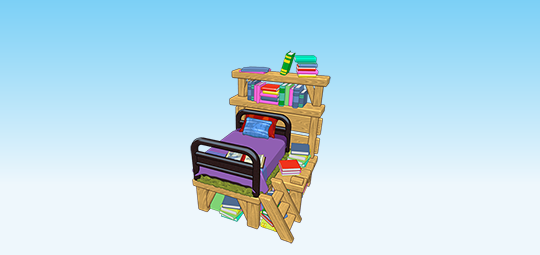 We are also running another Bake Sale Stand event in the Webkinz Classic Kinzville Park starting TODAY, May 5th. The Bake Sale Stand will continue to appear whenever there are no other events on in the Kinzville Park until Tuesday, June 1st! Visit the Kinzville Park each day to look for the stand each day and if you see it, click on it to get your gift box. Inside you'll find a random baked good which you can either feed to your pet, or you can use it in a stove recipe to create a special prize! You can find all the recipes in the Bake Sale Cookbook, available in the "Books" section of the WShop, under "Fun Stuff".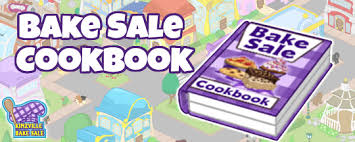 Our next Deluxe Day is on Sunday, May 9th! When the day arrives, just visit the Today's Activities schedule on the Webkinz Classic desktop app to get your special prize for May: a Magic W Flowerbed! And if you missed out on April's Green Grass Skirt due to a box glitch, we've added an extra one to the Today's Activities schedule this Deluxe Day for you to click and collect!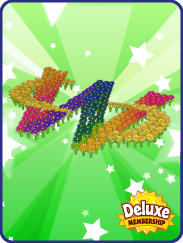 Don't forget that this Sunday, May 9th is also Mother's Day! Watch Webkinz Newz for your printable Mother's Day card that comes with a Feature Code for a Mother's Day Vase that can be rotated for 4 different color views! Make sure you make all the moms in your life feel special this Sunday!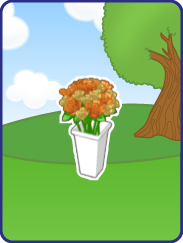 Right after Mother's Day, we are running our Best Friends Event, from May 10th until May 28th! Collect cupcakes from Michael, Mandy, Steve, and Sally all around Webkinz Classic, and then combine them together on any stove along to create a combined cupcake that you can display in your pet's room! We'll be giving out a poster in a coming event to remind everyone about the recipes! Stay tuned to Webkinz Newz to learn more!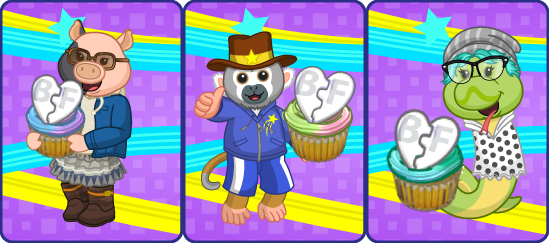 We are running another Webkinz Days of Play event from May 11th until May 19th! On each of those days, you'll get bonus plays added to many of your favorite Magical Forest activities (available only on the Webkinz Classic desktop app)! It's time for more magical fun in the forest!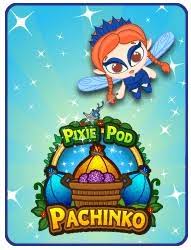 Our next Player Appreciation Day is on Thursday, May 20th! On that day, log in to your Webkinz Classic account on the desktop app and visit the Today's Activities schedule to get the special prize for May: a Pink Daisy Tile Gift Box filled with 5 Pink Daisy Tiles!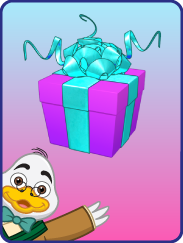 We are running a Wacky Weekend event from Friday, May 21st until Sunday, May 23rd! During those dates, look for floating Wacky Lemon Ice Pops to appear on the Webkinz Classic desktop app and the mobile app. Click on it to collect it, then feed it to your pet. There's a chance you'll win a Wacky Go Kart!
The Picnic Trophy Challenge returns on Monday, May 24th! Available only on the Webkinz Classic desktop app, complete all the tasks before midnight Sunday, May 30th (EST) to win a Backyard Cooler, Sunshine's Suntan Lotion, along with a Picnic Trophy!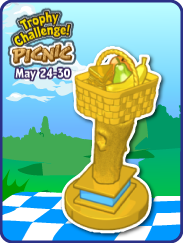 The Webkinz Rally Arcade Challenge arrives on Monday, May 31st! Available only on the Webkinz Classic desktop app, complete all the tasks before midnight Sunday, June 6th (EST) to win a Racecar Driver Outfit that your pet can wear when seated on their NEW Webkinz Rally Sofa!!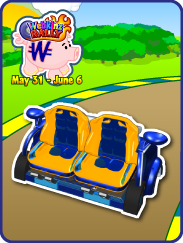 In June, Deluxe Members will receive their monthly gift box containing a Deluxe Medallion Gift Box filled with pet medallions, a Tween Theme Gift Box which you can use to choose an item from the Tween room theme, a Wish Token—and of course—the month's special clothing prize: a Neo Gothic Top Hat!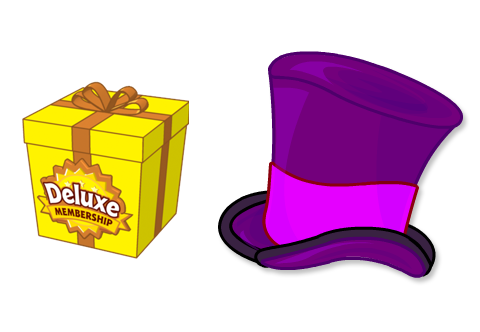 Deluxe Member's will receive their next monthly challenge on Tuesday, June 1st! If they complete all the tasks before the end of the month, they'll receive a Webkinz Cafe Uniform for their pet to wear when they're working outside their NEW Kinzville Cafe!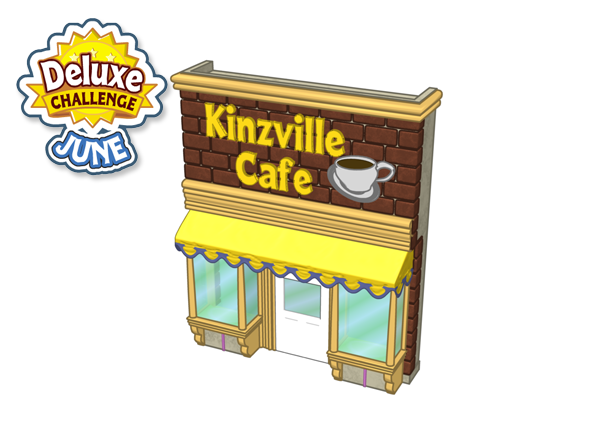 REMEMBER: We are running our ALL-NEW "DIY" event in Webkinz Classic until Sunday, May 9th! You can now also pick up DIY Retro Dye from the Ganz eStore or from the WShop (for eStore Points). Combine the dye together in the Clothing Machine with DIY tickets and DIY Armchairs, Windows, and Rugs, to create a unique set of DIY Retro items!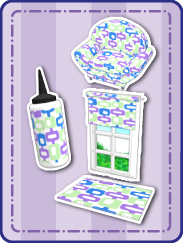 Once again, we've updated the prizes on our daily wheels! Check out everything you can win on the Wheel of Wow, the mobile Wheel of Wow, the Wheel of Deluxe, and the Vacation Wheel!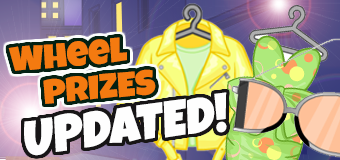 Have you seen all of the new pets, items and features we've recently added to Webkinz Next? Download the FREE app (for iOS, Android, and Windows), use your current Webkinz Classic login to create a new account, and check it out!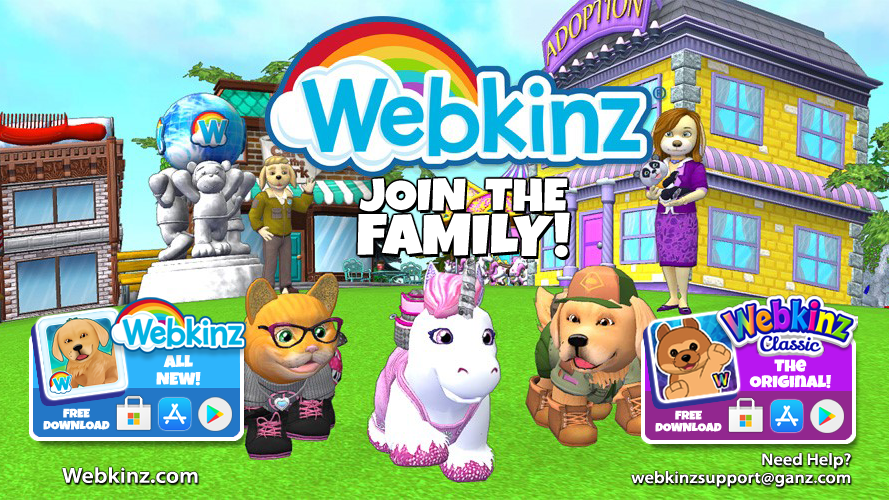 Well now, that sounds like lots of fun! Stay tuned to Webkinz Newz for all the news about what's happening every day in Webkinz Classic!
Take care, Kinzville!