Hello there, it's me again—your mayor, Dr. Quack! I'm pleased to tell you about all the new and exciting things we have planned in Webkinz Classic for the next few weeks! Let's have a look, shall we?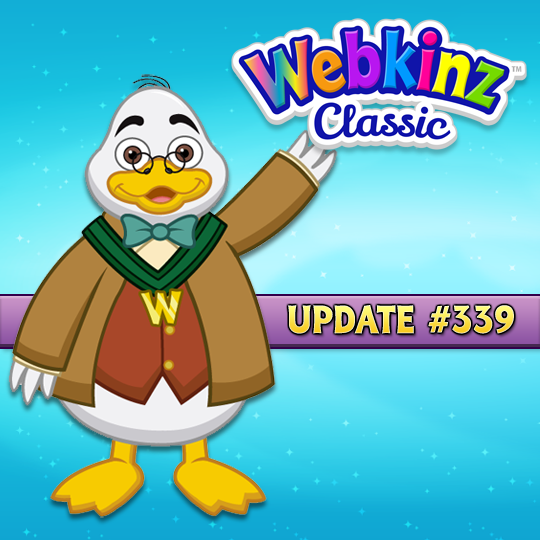 The 2022 Fall Clothing Line has arrived in Webkinz Classic! Visit the KinzStyle Outlet on the desktop app, or the WShop on the mobile app to pick out some fine fall fashions for your pet! There are also TWO new clothing recipes that can be made by combining certain items of this clothing line together! To make room for the new stock, PJ Collie has retired the 2022 Spring Clothing Line.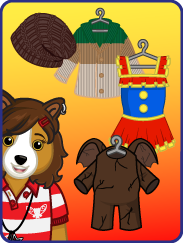 With Halloween right around the corner, you'll also once find Halloween Costumes for sale in the desktop app's KinzStyle Outlet, and in the WShop's Mobile Zone on the mobile app. This year, you can dress your pet up like a gargoyle or run away to the sweet circus with some cool new costume pieces! You'll also find a wide selection of costumes from Halloweens past that you can pick up for your pet! All costumes will be available until November 15th!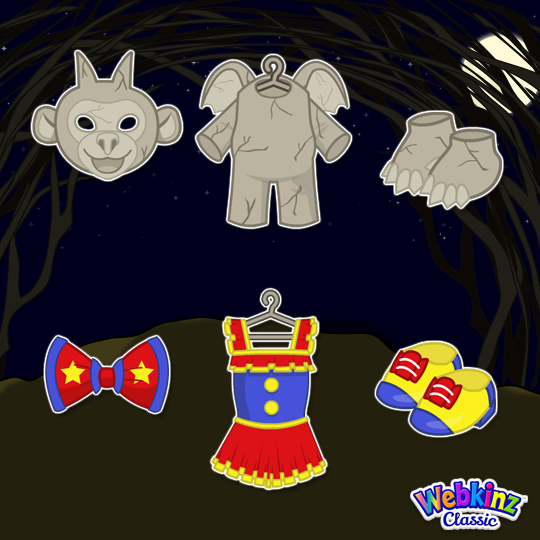 Speaking of Halloween, the Halloween Ball room theme will be returning to the WShop on SATURDAY, OCTOBER 1ST! We've also added 3 NEW items to this theme, including a fountain, standing mirror, and a balcony at the top of a set of winding steps where TWO pets can sit and overlook the festivities! Once again, this spectacular and spooky theme will only be available until the end of October!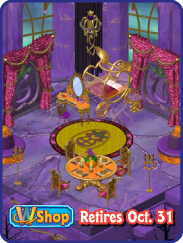 We've added 3 New prizes to the SPREE Mall! If you've been saving up your Mall Credits, the next time you visit, you might be able to pick up a Cozy Pink Armchair, a Pretty Teal Cabinet, or a Blue Space Coaster Car!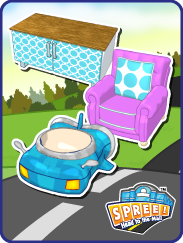 We're running another Fall Shopping Spree event from Friday, October 1st, until Sunday, October 9th! Just log in to your Webkinz Classic account on either the desktop app or the mobile app to receive a daily gift of fashionable fall clothing from past collections!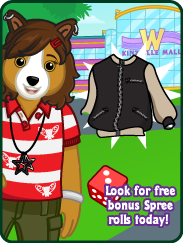 The October Employee of the Month challenge starts on SATURDAY, OCTOBER 1ST! If you complete all the tasks before the end of October, you'll receive a Tabby Von Meow Headset for your pet to wear while they work at in their new office featuring some NEW Flooring Assistant Flooring!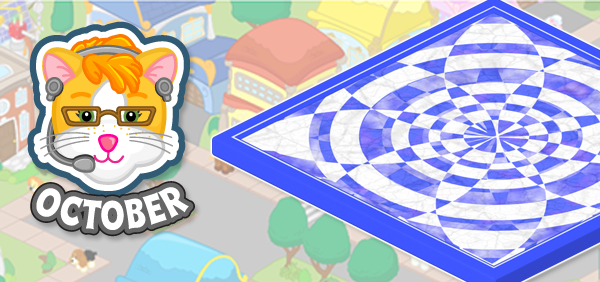 Visit the Antique Shop Clubhouse room, returning to Webkinz Classic from Monday, October 10th until Friday, October 21st! Click on the Baby Monkey running the Antique Shop once a day to receive a cool fall featured prize from the past!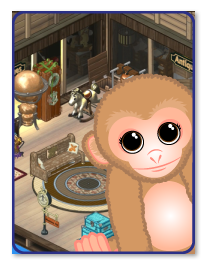 In October, Deluxe Members will receive their monthly gift box containing a Deluxe Medallion Gift Box filled with pet medallions, a Retro Rainbow Theme Gift Box which you can use to choose an item from the NEW Retro Rainbow room theme, a Wish Token—and of course—the month's special clothing prize: some Candy Shoes!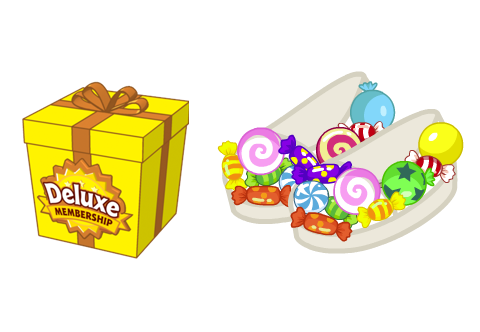 The Deluxe monthly challenge for September starts on SATURDAY, OCTOBER 1ST! If Deluxe Members complete all the tasks before the end of October, they'll receive a Slimesicle to enjoy while hanging out by their NEW Haunted Food Truck Fridge!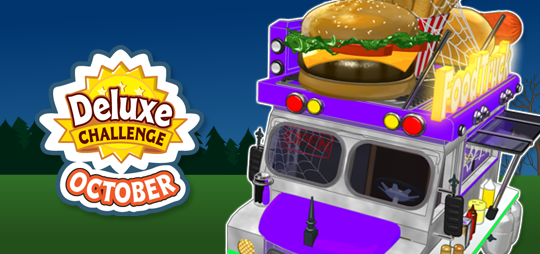 We are running another Wacky Weekend Event from Friday, October 14th, until Sunday, October 16th! Play WackyER Zingoz at the Webkinz Classic arcade (desktop app only) and get a score of 11,500 point or more to win some cool prizes, including a NEW Wacky Lunch Box!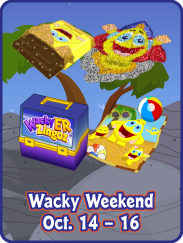 If you've adopted a Raven from the Ganz eStore, collect a Quirky Cauldron ?? Box from the Today's Activities schedule (Webkinz Classic desktop app only) on Saturday, October 8th and Sunday, October 9th! Inside you'll find something special from the Quirky Cauldron theme!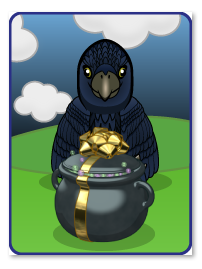 And if you really something sweet, make sure you drop by the Kinzville Park (on the Webkinz Classic desktop app) on Saturday, October 15th and Sunday, October 16th! Look for Fizzy Raven Candy Tree in the park and then click on it to collect Fizzy Raven Candy each day! If your pet still craves candy, you can pick up your own Fizzy Raven Candy Tree at the Ganz eStore!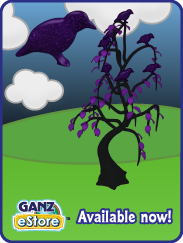 Don't forget to keep collecting leaves until the end of the month: Tuesday, September 30th! Watch for floating leaves to appear across your screen on Webkinz Classic (desktop app AND the mobile app). When you see one, click on it to receive a fun fall prize! Pick up some 2022 Fall Fest Soda for a cool prize matching the 2022 Fall Fest leaf prizes, and for a chance to win this year's grand prize: a Kinzville Spa!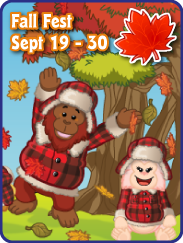 And also remember to keep collecting acorns! Throughout the month of September, visit the Map of Kinzville on the Webkinz Classic desktop app. Click on the collection icon, and then send requests for acorns to your friends. When you collect certain milestones of acorns, you'll receive a relaxing Kinzville Spa prize! And if you finish your collection before the end of September, you can start collecting all over again!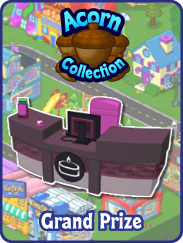 We are also running another Bake Sale 1 event in the Webkinz Classic Kinzville Park starting TODAY. The Bake Sale 1 Stand will continue to appear whenever there are no other events on in the Kinzville Park until October 18! Visit the Kinzville Park each day to look for the stand each day and if you see it, click on it to get your gift box. Inside you'll find a random baked good which you can either feed to your pet, or you can use it in a stove recipe to create a special prize! You can find all the recipes in the Bake Sale 1 Cookbook, available in the "Books" section of the WShop, under "Fun Stuff".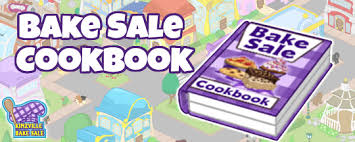 Once again, we've updated the prizes on our daily wheels! Check out everything you can win on the Wheel of Wow, the mobile Wheel of Wow, the Wheel of Deluxe, and the Vacation Wheel!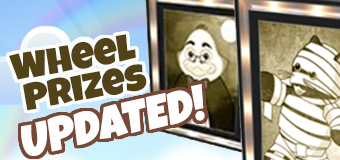 Well now, that sounds like lots of fun! Stay tuned to Webkinz Newz for all the news about what's happening every day in Webkinz Classic!
Take care, Kinzville!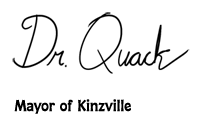 Follow Webkinz on social media:
social media