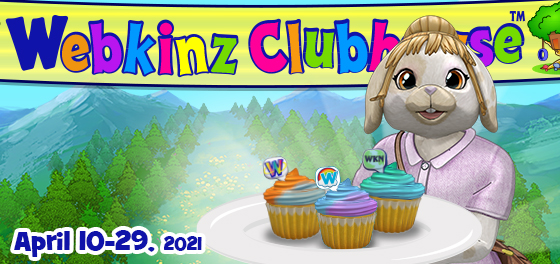 Holly Hopper's started planning the big Webkinz Day parade to recognize our fan community with the release of our new fan design, the Wolverine! She'll be working in the Community Room in the Clubhouse every day from April 10 to 29.
Stop by the Clubhouse and pick up a community cupcake from Holly every day. The three cupcakes celebrate our Classic Community, our Webkinz Next Community, and the Webkinz Newz Community. You can feed them to your pet, or combine all three on a stove to create a Community Cake Slice you can place in your pet's room!
On Webkinz Day, Holly will be giving out a poster with the cupcake recipe so you never forget this wonderful celebration of community!