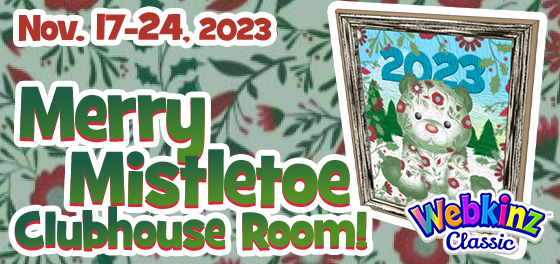 The Merry Mistletoe Bear will be available at Ganz eStore for three days only from November 24 to 26, 2023.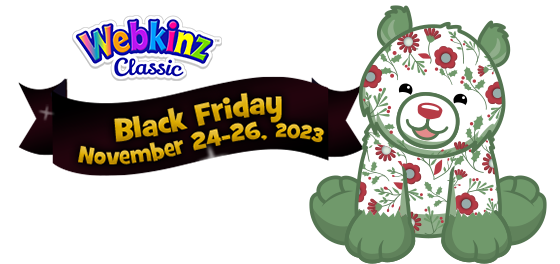 But you can meet this sweet Black Friday pet NOW at the Classic Clubhouse! Visit the Merry Mistletoe Room between November 17 and 24. Click on the Bear to earn a holiday prize! There are yummy holiday treats, a selection of Mod Holiday items, and a new Merry Mistletoe Bear Portrait!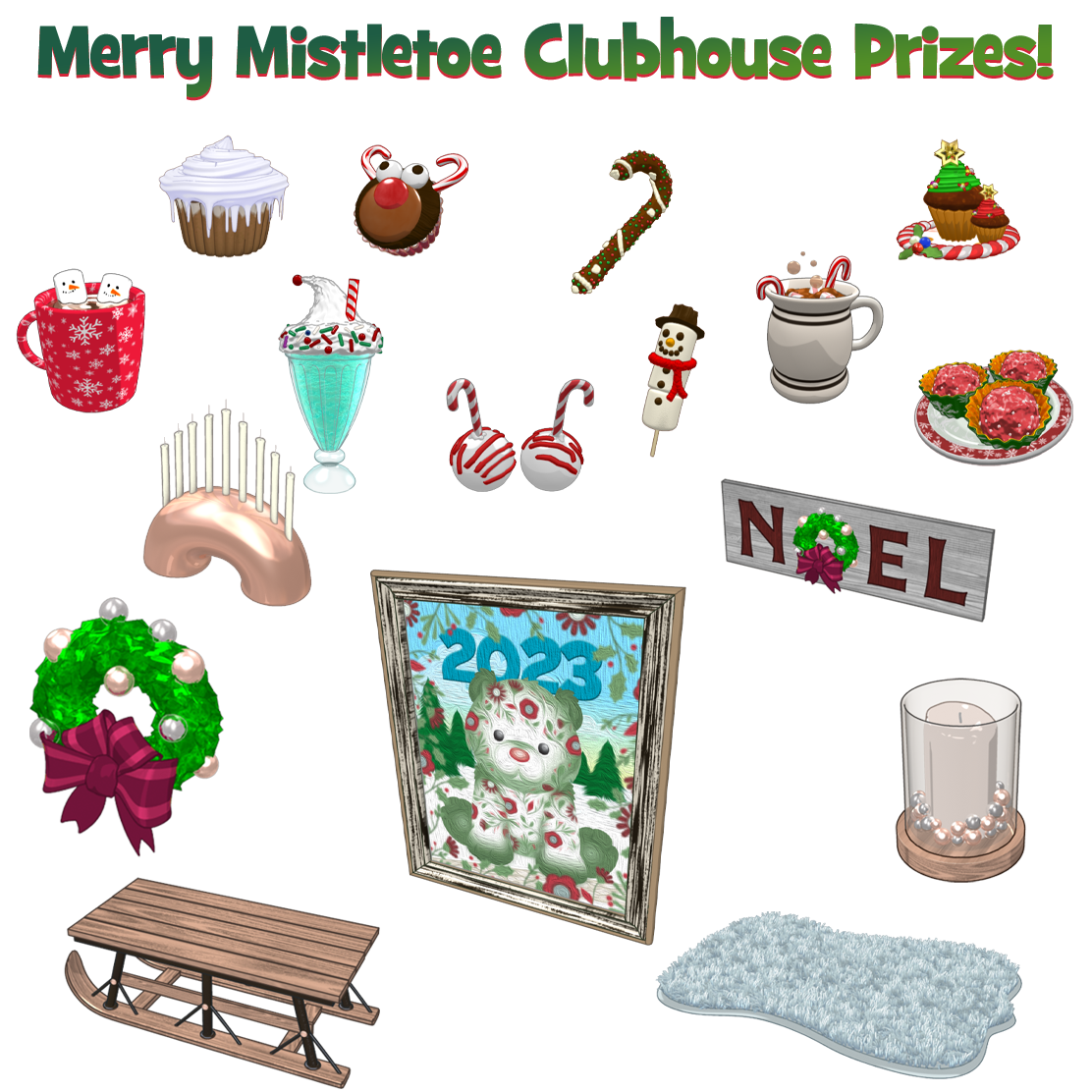 And when the exclusive Black Friday pet leaves the Clubhouse room after November 24, you can still find it at Ganz eStore but only until November 26! Then this special pet is gone forever!