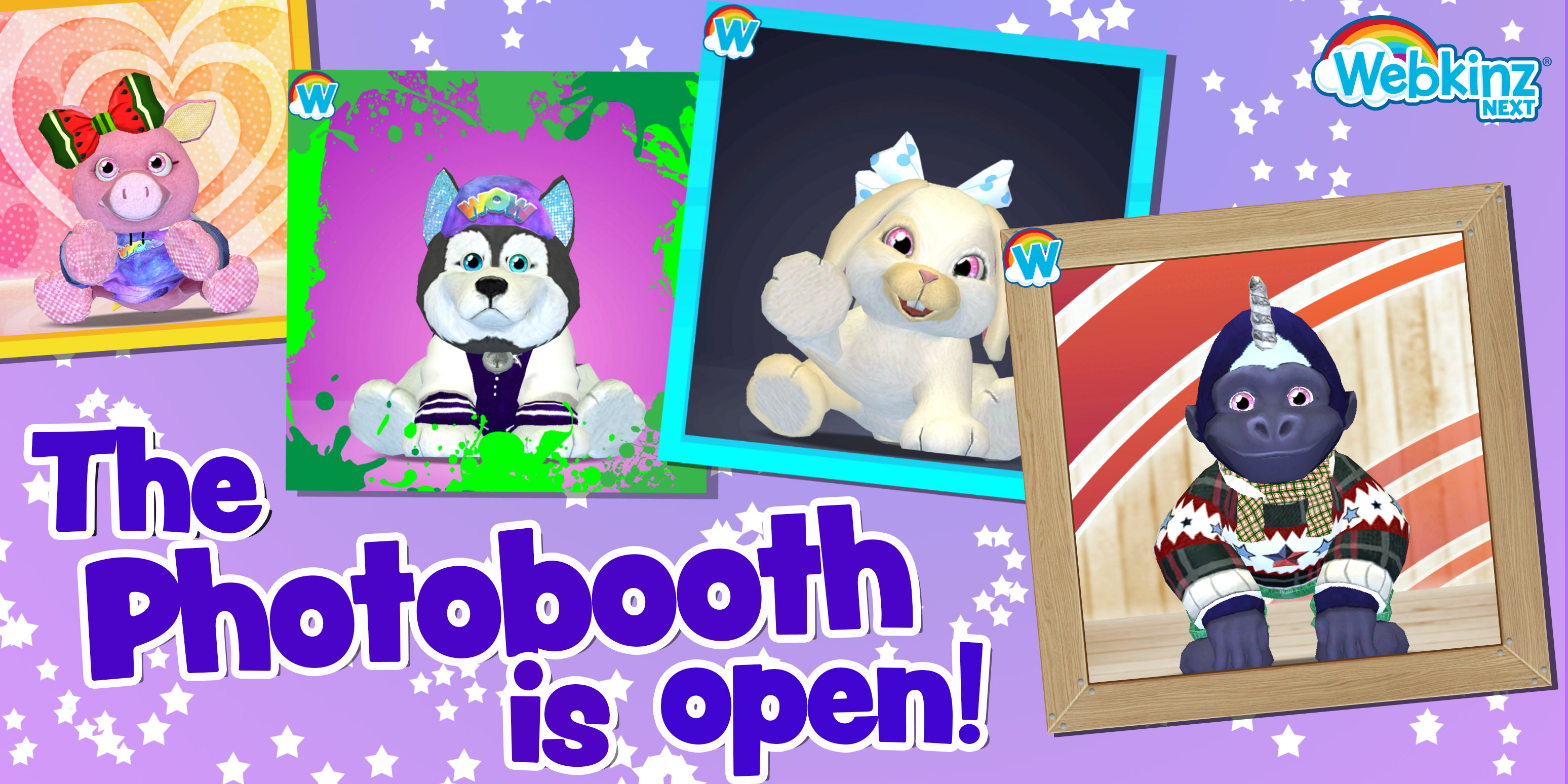 Make memories with your pet!
Say cheese!
The Photobooth is a snappy new feature in Webkinz Next designed to help you build memories with your Webkinz family. Here's how it works.
You can find the Photobooth in Kinzville right next to the arcade. Or check out the Kinzville map and click the Photobooth icon to be taken there instantly.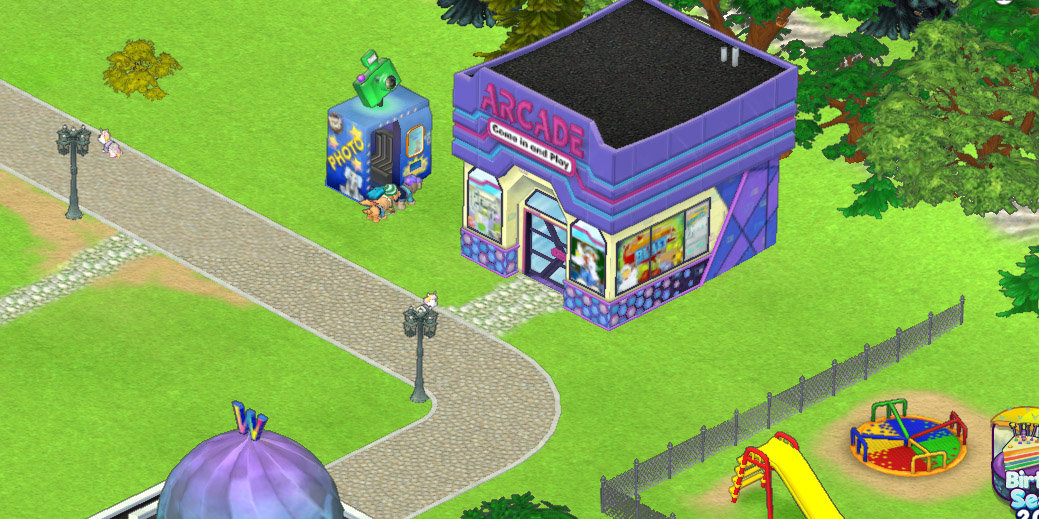 Once your pet is in the Photobooth, scroll through the selection of backgrounds and frames on the left-hand side. You can customize your photo with any combination of elements you choose. And, on the right-hand side, inspire your pet's posture and expression! Take a photo of them standing up or sitting down, waving or clapping. Are they happy? Sad? It's all super cute so don't miss a moment, take a photo of everything!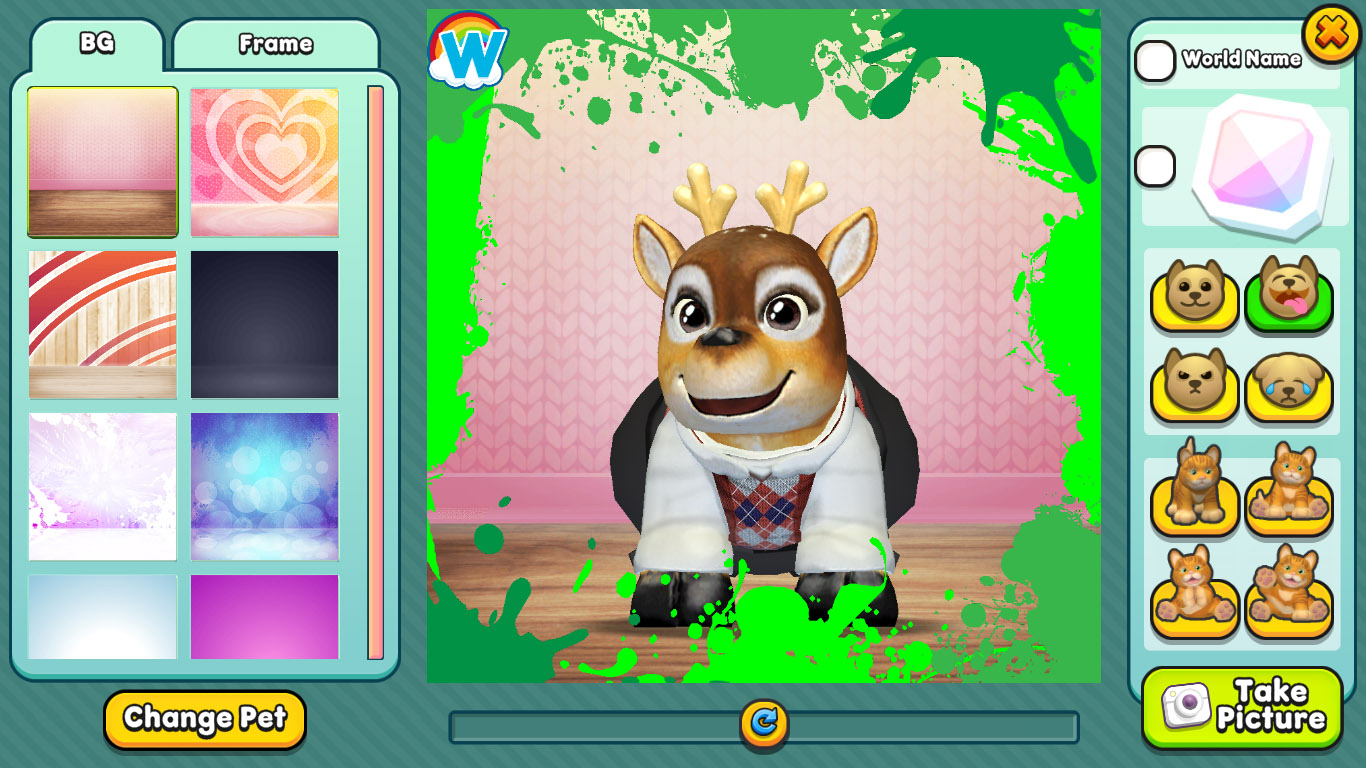 To snap a photo, click "Take a Picture" in the bottom-right corner. You can save the photo directly to your device.
If you'd like to take photos of a different pet, just click "Change Pet" in the bottom-left corner. A selection of your pets will appear. Click the pet you'd like to photograph and they will appear in the photobooth.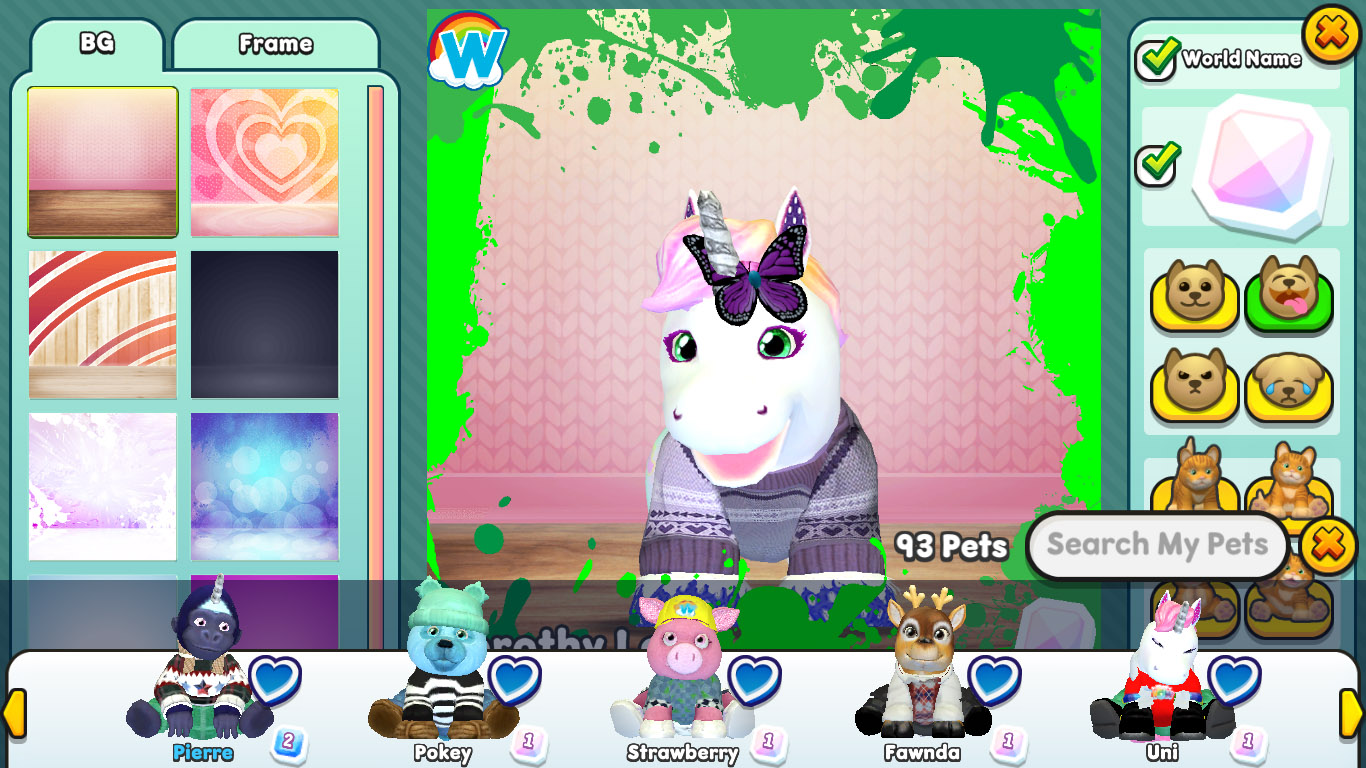 Don't forget to share with friends and family, and tag us in your social media posts. We can't wait to see your family photos!
Download Webkinz Next now — available for Mac, iOS, Android and Windows 10. Download Webkinz Next
Follow us on social media:
social media