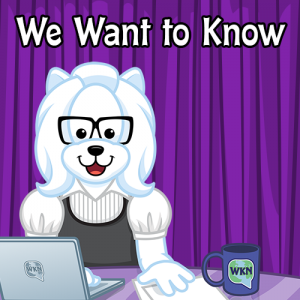 We want to know
Hi, everyone…. Ella here! We're looking to hear from Webkinz World players, so here's your chance to let us know what you think! Our next topic involves games in Webkinz World. Here's the question:
We want to know
Not including dailies (things like the Wheel of WOW, Jumbleberry Fields, SPREE), what are your 3 favorite games? They do not have to be from the Arcade.
We want to know
Let us know in the comments below!