If you crave Christmas trees, Webkinz World is the place to be! Over the years, we've released TONS of different trees for the holiday season.
This year you'll find 3 re-released Christmas trees in the WShop on both Webkinz.com and the Webkinz mobile app: the Countryside Christmas Tree, the Silent Night Christmas Tree and the Festive Christmas Tree!
You'll also find the NEW Colorful Christmas Tree added to our Christmas Cabin room theme!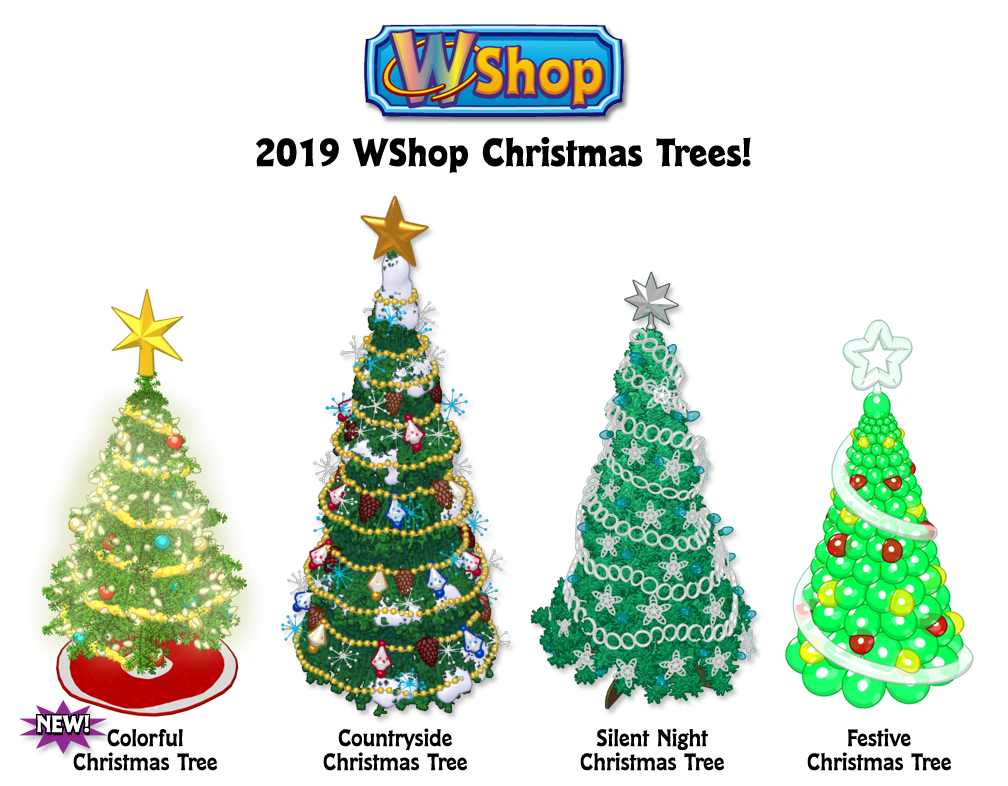 Now here's a look back at all of the past Christmas trees we've released in Webkinz World over the years, including the new ones from this year:
(*NOTE* – Ganz eStore Point coin icon denotes an eStore item)

How many of these Christmas Trees do YOU recognize? And how many have YOU collected? Let us know in the comments below!