We gave you a sneak peek at this pet in an earlier Webkinz Newz story, and now we'd like to present to you our newest Webkinz plush pet, the Ginger Bunny!
Check out this unboxing video, revealing the Ginger Bunny in action!
Hop on over to say good morning to the sweet Ginger Bunny! A lover of the great outdoors, you'll most often finding them hopping in their Glorious Garden Patch! Can't find them? Perhaps they're snacking on a yummy bowl of Spicy Carrot Soup, their specialty!
Here's a look at the Ginger Bunny plush, along with all of the items you'll get when adopting one: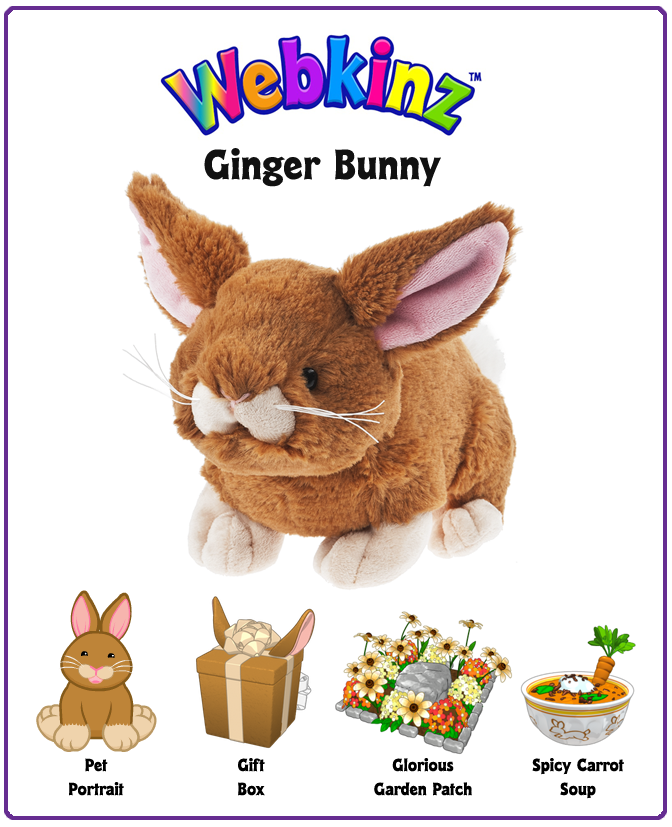 Want a plush Ginger Bunny all your own? This and other Webkinz plush pets are now available for order directly from the Ganz eStore, or at our Amazon store!
What do YOU think of the Ginger Bunny? Let us know in the comments below!