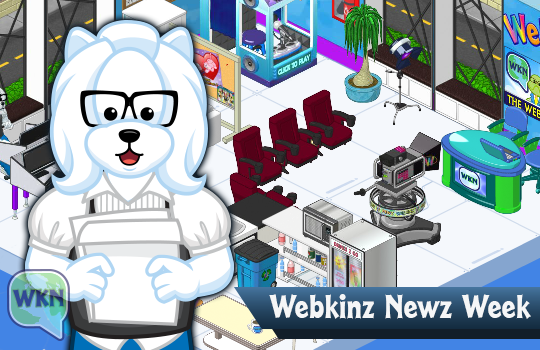 Try to collect all four Webkinz Newz Team plushies during Newz Week! Head to the Newz Room at the Clubhouse to get started. You can use the THINGS TO DO menu to get there: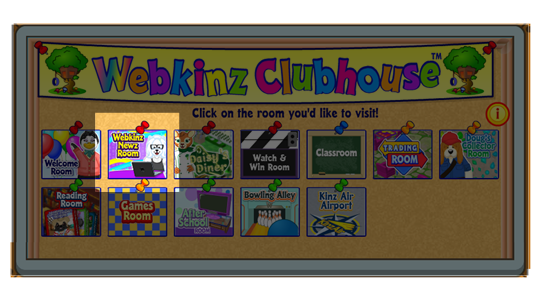 Once you're inside, you can click on Ella McWoof to get one of four Newz team plushies every day.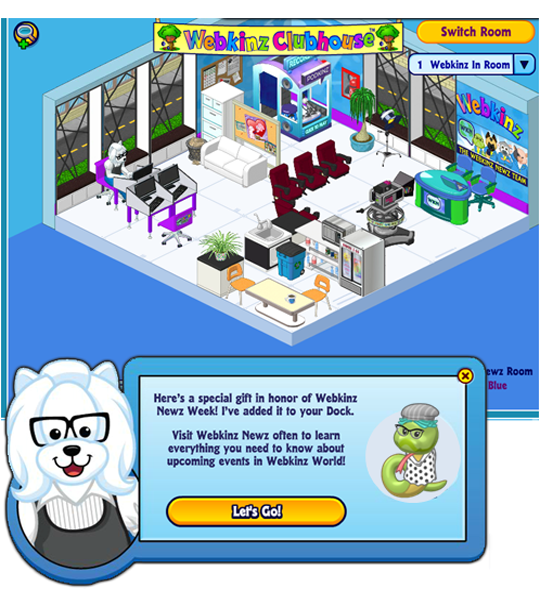 Plushies are awarded randomly, so you'll want to visit Ella every day until midnight, Sunday, May 2, for the best chance to collect all four: Michael Webkinz, Steve Webkinz, Mandy Webkinz and Sally Webkinz: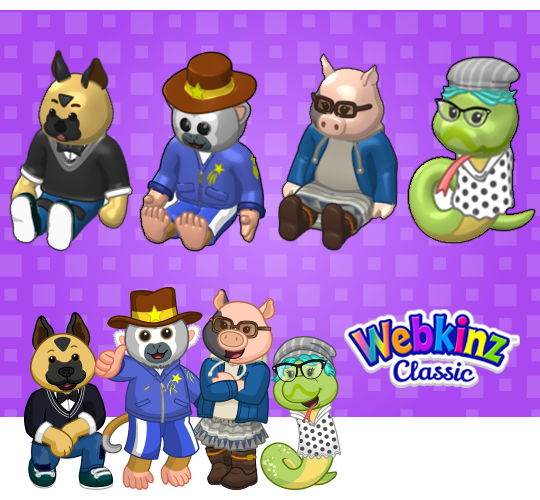 There's also a special challenge available during Newz Week. Click on the Newz Week Challenge icon on the left side of your screen to review your tasks.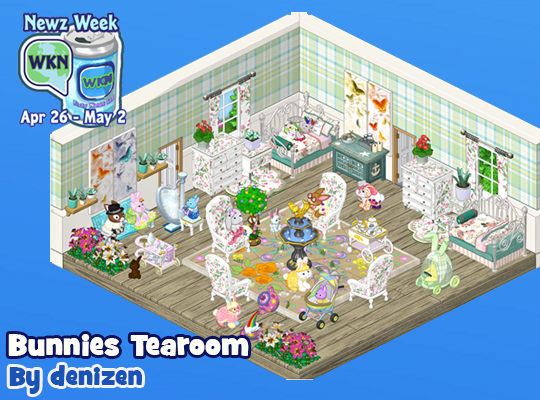 There are 3 tasks you'll need to complete by midnight, Sunday, May 2 (EST), to complete your challenge:
Feed your pet 4 cans of Fizzy Newz Soda
Earn 150 KinzCash playing Color Storm at the Games Arcade
Add a Newz Team plushy to your pet's room
You need to feed your pet 4 cans of Fizzy Newz Soda to complete the challenge, and you'll only be able to find them at webkinznewz.com. From April 26 – May 2, look for the daily floating Webkinz Newz Soda can and click on it to send it back to your account. Drag a can of Fizzy Newz Soda onto your Webkinz to feed your pet.
Players who manage to complete the Newz Week Challenge by midnight, Sunday, May 2 will win an Ella McWoof Plushy and a Webkinz Newz Chair!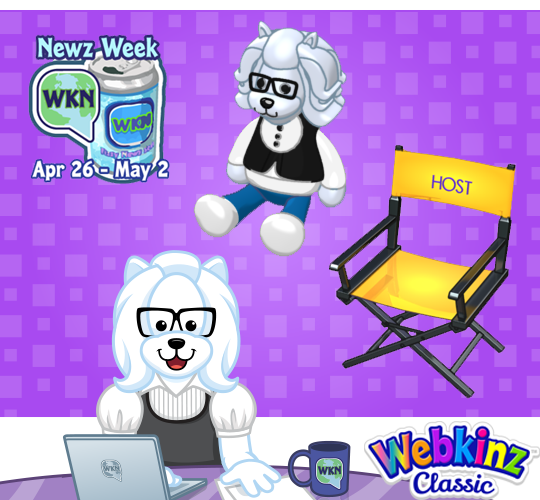 Which Newz Team plushy did Ella give to you today? Let us know in the comment section below…