With the latest update in Webkinz Next a whole BUNCH of challenges have been added. How do you get them? Own the four crafting tables!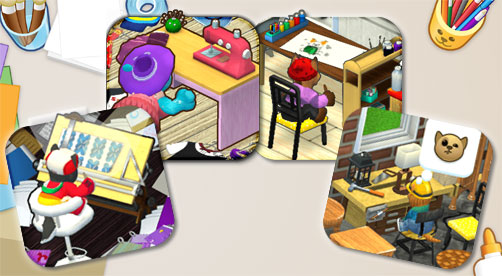 If you don't already have the Crafting Table, the Designers Drafting Table, the Pretty Patterns Sewing Table or the Carpenter's Work Bench, head to the W Shop and go to the Tables category to pick up yours! If the challenges don't show up for you right away, they will the next time you log out and back in again. If you already own these tables, these challenges will automatically be unlocked for you!


Each challenge chain has 3 parts, with great new recipes as prizes! While you're always welcome to come visit me to use my tables, these challenges only unlock if you own them yourself. So have fun and keep collecting those crafting bags!


Download Webkinz Next now — available for iOS, Android and Windows 10.