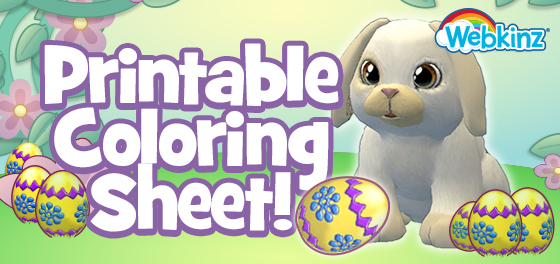 To celebrate the release of the adorable Holland Lop Bunny in Webkinz Next, here is a Spring Celebration Printable featuring this cute new pet!
Be sure to log into Next between March 22 and April 4 to collect eggs in Kinzville Park and trade them in for sweet spring prizes!
Click here to download the Holland Lop Bunny Coloring Sheet!