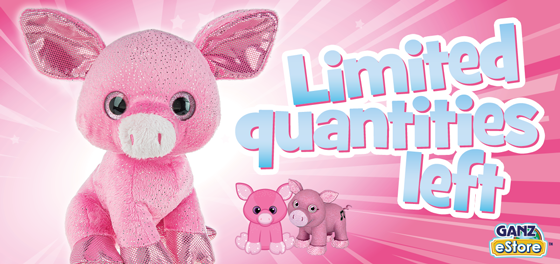 Have you adopted your First Edition Landrace Pig yet? Don't wait any longer because this pig is going places! Each edition of the New Webkinz Plush is only available in limited quantities and the Landrace Pig will be the next to sell out.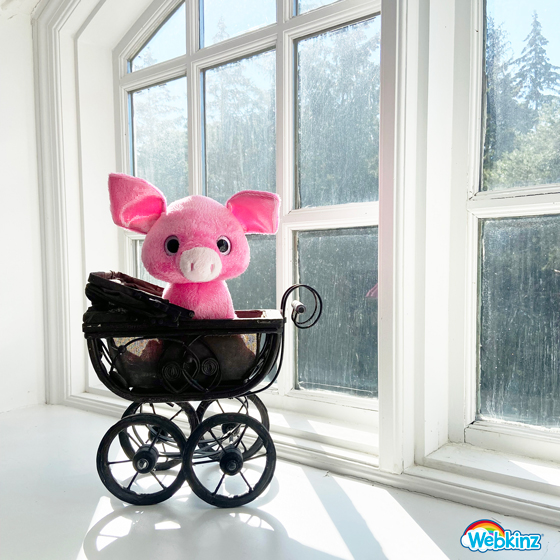 The Landrace Pig is a bright, sparkly, squish-tastic friend. With sparkling pink eyes and glamorous shimmer feet, this precious piggy brightens up every room.
And, don't forget the coolest part! Every new Webkinz plush comes with TWO digital pets, one for Webkinz Classic and one for Webkinz Next. That's access to two games for the price of one plush.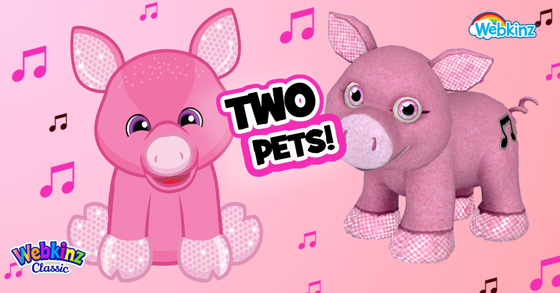 In Webkinz Next, having a Landrace Pig gives you the chance to unlock adorable Landrace Pig babies in Webkinz Next. Each Landrace Pig comes with three sparks. That's three chances to create a unique little piglet for your Webkinz Next family.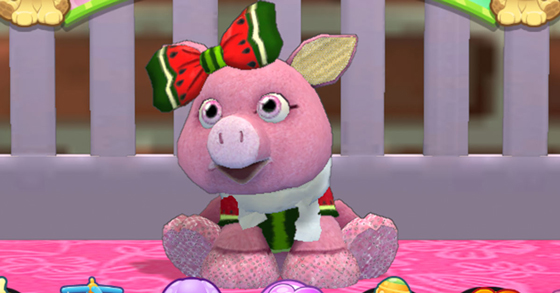 Remember, there is only a limited quantity left. So, don't wait any longer! Purchase your Landrace Pig at Amazon.com (US), Ganz eStore or at select retailers today!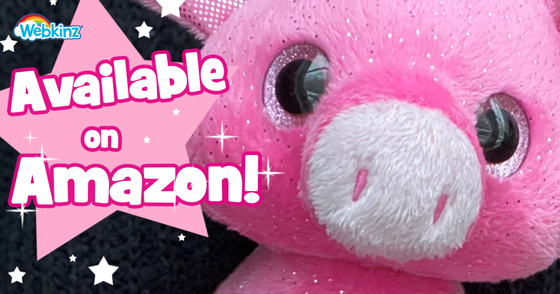 Still have questions about the Landrace Pig? Check out this unboxing video from Mandy Webkinz!
Download Webkinz Next now — available for Mac, iOS, Android and Windows 10. Download Webkinz Next
Follow us on social media:
social media