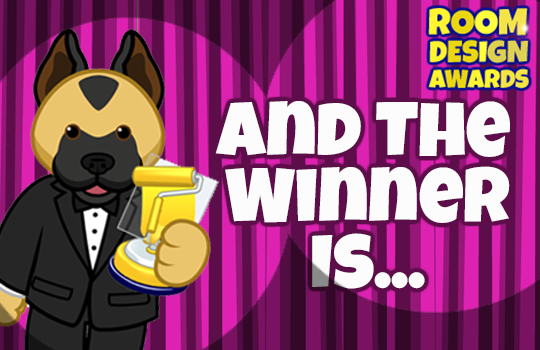 Reviewing and sharing all the wonderful room designs that players send me is one of the things I like most about working here at Webkinz headquarters. Congratulations to all 26 finalists! I'm sure you have inspired many players with your brilliant designs and I hope you keep sending new ones in. You should all be proud to be part of Webkinz history.
Now it's time to see the winning designs! Click on a button below to find out who won a Room Design Trophy:






If you have been selected as one of the winners, please check your inbox for an email that will explain how to get your trophy.
If you want to be eligible to become a finalist for our next Room Design Awards, send me a screenshot of your favorite Webkinz room. You can email them to me at letsbuild@ganz.com. Good luck!