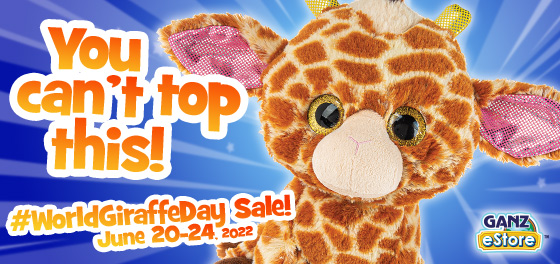 Gir-rrific savings!
#WorldGiraffeDay is June 21st and so in honor of Giraffes everywhere, we're holding a special sale on plush Giraffes from June 20-June 24th.
And remember, all new Webkinz plush come with TWO codes, one for Webkinz Classic and one for Webkinz Next.
What will YOU name your new giraffe?
Download Webkinz Next now — available for Mac, iOS, Android and Windows 10. Download Webkinz Next
Follow us on social media:
social media