Congratulations Mist… Mandy picked your room design as her favorite, and you have won a Room Design Trophy! Here's what she had to say about your room:
"This design is close to my heart because it's set in Canada of course! But I also love the use of space, and the way your eye follows the path of the stream as it winds through the terrain. I also like how Mist has incorporated so many cool caves and rocky items to tie into the wallpaper in the background. There is a great use of different trees in various stages of snow cover or with bare branches for the winter. But I think my favorite touch may be the patches of wildflowers dotting the landscape, as if spring is determined to break through the snowy cover. It reminds me of spring here in Canada when we see flowers poking through the melting snow."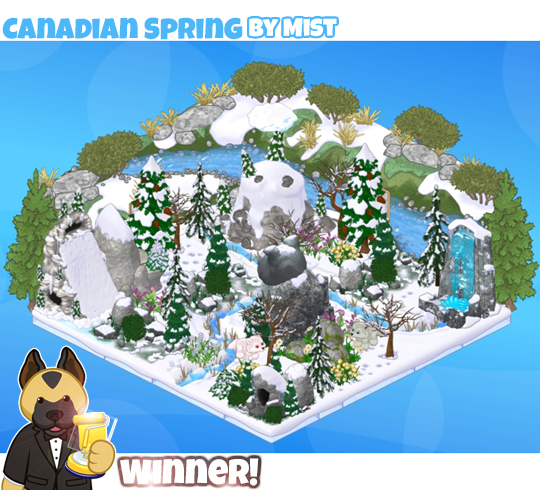 Mist, please check your inbox for an email that will explain how to get your trophy.