Congratulations Leah! Mandy loved your room and you have won a Room Design Trophy!
Here's what she had to say about your room:
"Wow! As always it was a tough choice, but I was really drawn to the coziness of the adorable Little Attic Bedroom by Leah. It's a wonderful combination of items that offer the ideal amount of 'mess' to suggest an attic that has been collecting random items over the years. I love the use of woody tones combined with pieces like the Homespun bed and chairs that add dashes of color with their vintage patchwork, and pieces like the Pioneer Bench and Quilt trunk with their casually tossed quilts. And of course, this little squirrel probably spends hours in this welcoming bedroom, playing with all the games and toys, writing on their blackboards and notebooks, and reading all their books. Who wouldn't want such a cozy room?"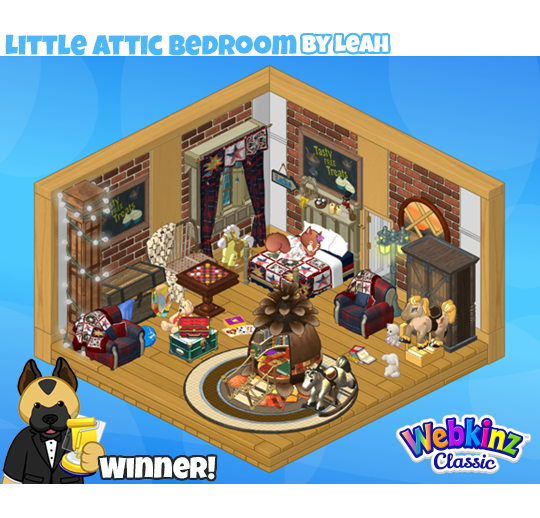 Leah, please check your inbox for an email that will explain how to get your trophy.