Nattie, the Webkinz Newz community has spoken, and they have chosen your "Springtime In Bunny Hollow" as their favorite room design! Congratulations, you deserve it!
Nattie has been sending me some beautiful designs for quite some time and their hard work has finally paid off!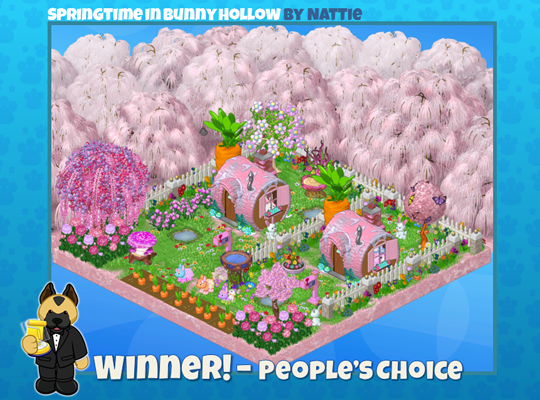 We held a vote on Webkinz Newz to determine who the winner of the People Choice Award would be, and here are the official voting results: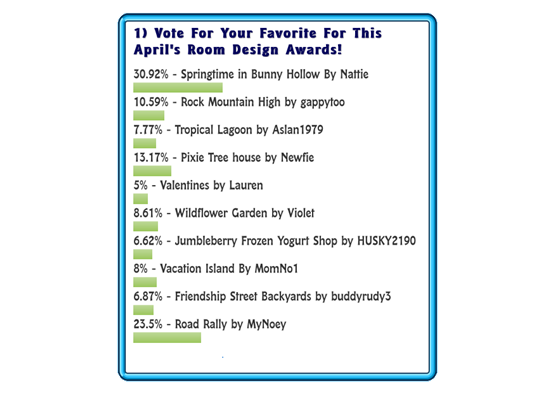 Congratulations again Nattie! Remember to check your inbox for an email from me. Please reply with your account name and we will add the Room Design Trophy to your Dock.