First off, thanks to everyone who took the time to vote. Since we had 20 finalists this time around, I decided to award 2 Room Design Trophies for the People Choice Award. Congratulations to Furretts and ArtsyWebkinz… your room designs received the most votes from the Webkinz Newz Community!
The Indoor Pool was brilliantly designed by Furretts. This is the first time we have seen counters used as pool siding, and the Diner Counters were a perfect choice. Seems like everything fits perfectly, including the Cheerleader Wallpaper which was another home run. Great job Furretts! You pulled off this indoor pool perfectly: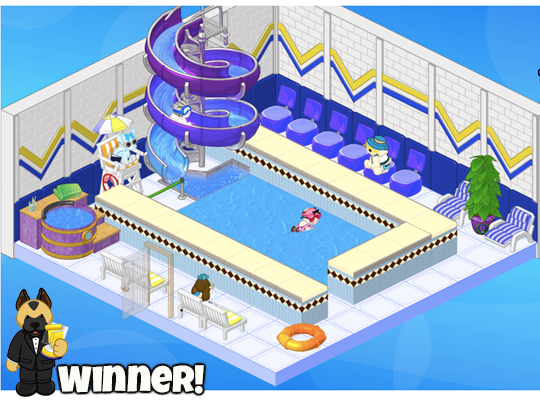 ArtsyWebkinz was the designer behind the Irish Castle. Using the Enchanted Train Station Columns, the Ivy Brick Wall, Mega Modern Fireplaces and the Cafe Fireplace to "build" a castle is brilliant!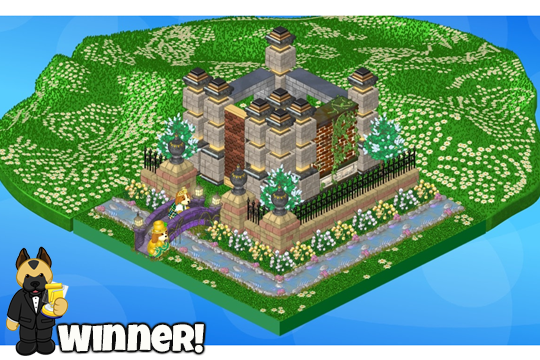 Congratulations again to the winners of the People's Choice Award. I will be sending you an email with more details. You are both talented room designers!