Congratulations Scorpiomom! Mandy loved your room and you have won a Room Design Trophy!
Here's what she had to say about your room:
"Scorpiomom really captured the feel of a boardwalk by the seaside with the Ocean View Carnival Room! To start with, the Ocean Overlook wallpaper and flooring provide the perfect backdrop. There is so much happening – the bright colors and fun rides are so reminiscent of a stroll along a bustling pier. The food kiosks and the wagon with the plushies in front perfectly represent the vendors you might find at a tourist spot, and there is even a toy shop where you can pick out souvenirs from your trip! Need a bathroom break before you head home? The two change huts stand in perfectly for portable restrooms! What a festive room for a fun day out!"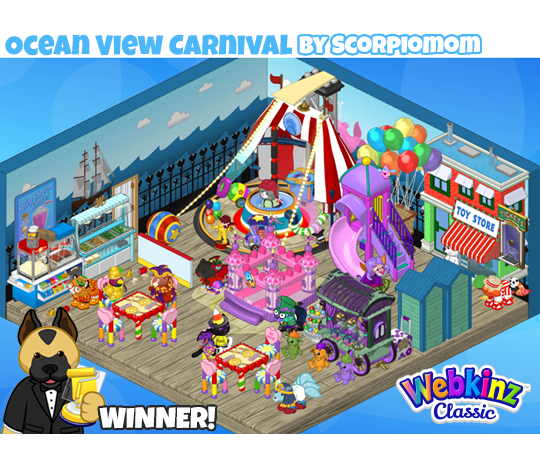 Scorpiomom, please check your inbox for an email that will explain how to get your trophy.