Congratulations Shortcake! Sally loved your room and you have won a Room Design Trophy!
Here's what she had to say about your room:
"I just love this color combination! It's a great mix of items — from eStore, to monthly Deluxe boxes, to Webkinz Newz prizes and more! It's both relaxing and inspiring — I'd love to spend the day writing in this bright and cheerful room.  Great job!"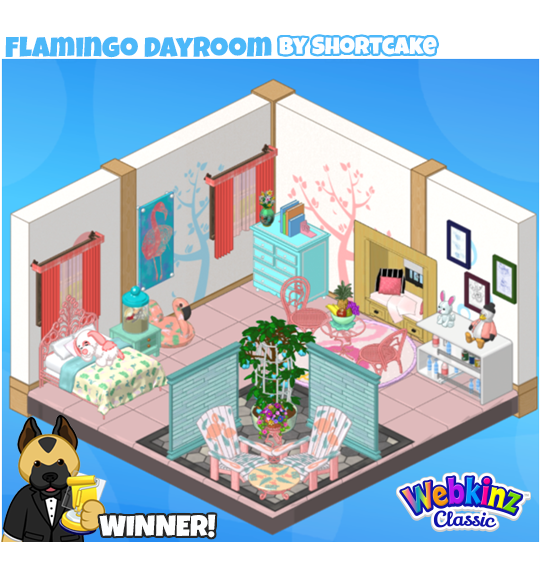 Shortcake, please check your inbox for an email that will explain how to get your trophy.